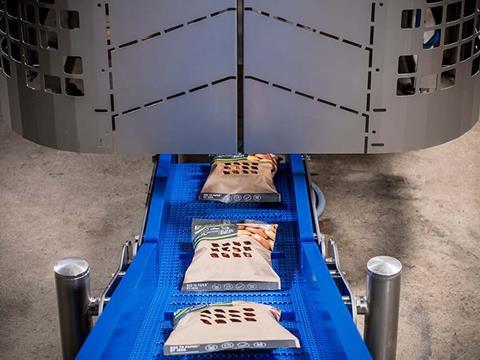 Netherlands-based JASA Packaging Solutions will be launching its new Bag-2-Paper™ vertical packaging machine solution at Fruit Logistica this week, which eliminates the need for plastic coating to produce packages that are 100% recyclable.
The new machine can be used with three kinds of packaging: pillow-gusseted and doy-style bags. They use no heat to seal the packages, increasing energy efficiency and reducing manufacturing costs.
"Here at JASA, we deem innovation to be highly important," said a company representative. "Bag-2-Paper is 100% paper, without plastic coating, and therefore 100% recyclable. On top of that, the packages can be closed without sealing and are packed incredibly fast on a vertical packaging machine."
JASA will be at Fruit Logistica in Berlin from 6-8 February 2019 in Hall 9, Stand D-14.