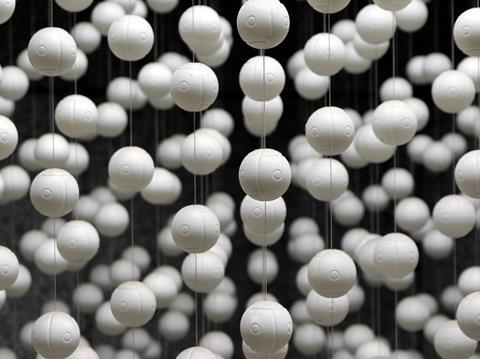 It has recently been widely reported that, as part of its National Plastics Plan, the Australian government aims to phase out 'problematic and unnecessary single-use plastic materials' from food and beverage containers by 2022. One of the main materials identified is expanded polystyrene. Victoria Hattersley looks closer at this decision, and its implications.
While this announcement is specific to the Australian continent, it will clearly not have been a welcome one for polystyrene lobbyists throughout the world, who are already actively tackling the negative perceptions around the material. Mainly, there is still a widespread – and misplaced – belief that it cannot be recycled.
"In Europe, fortunately, there is ever growing recognition of the crucial role that polystyrene can play in the circular economy as an important contributor to the EU's recycling targets," says Chrissi Schönfelder, Chair Advocacy & Communications at joint industry initiative Styrenics Circular Solutions. "We have demonstrated how its circularity capacity stands out, as it cannot only be easily recycled, but is fully circular allowing it to be recycled and returned to its original food contact applications over and over again without degradation of its high quality.
"With three well-established polystyrene recycling technologies available (mechanical, dissolution, depolymerization), as well as critical mass with over 800kt polystyrene packaging sold to the European market, we are scaling up implementation in line with the EU Plastics Strategy. Polystyrene is excellently sortable, as demonstrated by Tomra, including several other new positive developments (Belgium's new sorting facility which will include polystyrene, Veolia in UK, etc…)."
Why polystyrene?
We contacted a spokesperson from the Australian Department of Agriculture, Water and the Environment to get some insight into the rationale behind focusing on this material specifically. The response was as follows:
"Expanded polystyrene consumer packaging and food and beverage containers are particularly problematic because:
It is not currently recoverable through kerbside recycling.
For consumers, there are limited availability of drop-off services to recover the material.
There is low uptake of existing EPS collection by retailers.
Being lightweight and fragile, it has a high impact when littered."
The department also says that 'Everyone who imports, designs, produces, sells, uses and disposes of products (including packaging) has a shared responsibility to reduce the environmental impact of those products' and that it will 'consider regulatory action should industry-led phase-outs not be achieved'.
First of all, the eagle-eyed will have noted here that the reference is specifically to expanded polystyrene (EPS). Many will not need further elucidation here, but for those that do: there are three main types of polystyrene commonly in use today – polystyrene (PS), expanded polystyrene (EPS) and extruded polystyrene (XPS) and all are recyclable.
In fact, as Chrissi adds, the recyclability of EPS specifically has been widely proven. "Actual recycling rates for expanded polystyrene packaging are in many European countries above 50% and as high as 90% for fish boxes in some countries as Norway, Denmark and the Netherlands. In Italy, Spain, Portugal and Greece, the LIFE-funded project, EPS-SURE has demonstrated that it is technically, environmentally and economically viable to recycle expanded polystyrene fish boxes into new polystyrene food contact packaging."
But what should also be considered about the above statement from the Department of Agriculture, Water and the Environment is that it does not even in fact refer to the recyclability of polystyrene itself, but more to the limited infrastructure currently in place for dealing with it. (It is 'not currently recoverable for kerbside recycling' etc.). And it's certainly true that throughout the world, there is still much work to be done on national recycling and collections infrastructure for all plastics – not just polystyrene.
Circularity: A common goal
As always, this isn't about who is 'right' or 'wrong' and nobody is being called upon to take up arms on either side. It would seem these differing viewpoints have one key thing in common: a growing global realization that building a circular economy is key to tackling the plastic waste problem, and the overarching climate crisis into which this feeds. It's just that there is a lack of consensus on what this might look like.
And indeed, what we have gleaned from our various discussions with the styrenics industry – including SCS – is a focus on building dialogue between government and often very disparate groups of industry stakeholders to reach a mutual understanding of what is beneficial to us all. In Europe there are encouraging signs this is beginning to happen. For example, SCS filed its first application for EU authorization of mechanically recycled polystyrene as food contact material following several excellent challenge test results.
I am not suggesting that polystyrene is the 'right' packaging material in all circumstances – such a wonder material does not exist – but a strong case can certainly be made for its place within a global circular economy.