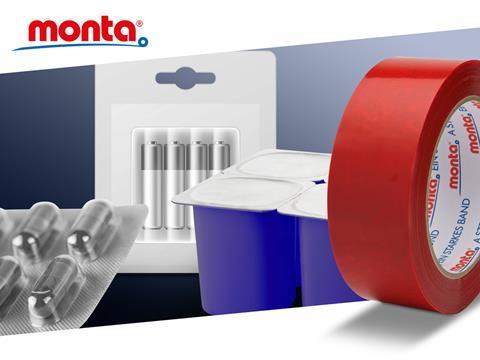 monta 257F is a reliable thermoformable splicing tape. Thanks to its unique backing material and its special natural rubber adhesive, and it can eliminate downtime for cleaning and maintenance of equipment from buildup of adhesive as well as having to rethread the machine because of splice failure. It ensures a reliable splice that will endure the thermoforming process making monta 257F a cost-effective, sustainable splicing solution for optimum productivity.
It is produced by monta Klebebandwerk GmbH in the south of Germany and sold worldwide: Specified and used by a vast majority of equipment manufacturers and industry end-users in the food, consumer and industrial goods, pharmaceutical and medical device sector.
For more information go to https://monta.de/en
This content was sponsored by monta.