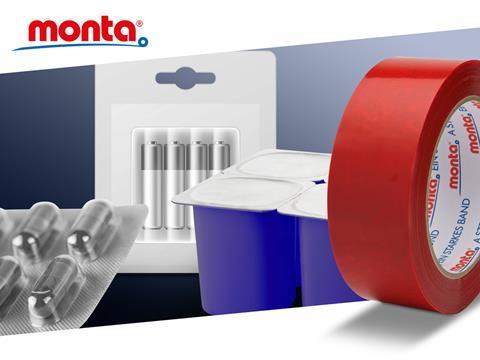 Packaging has many tasks to fulfill, with the primary one, monta argues, being to protect goods. With omnipresent calls for sustainability, the company says that one should not only look at eco-friendly packaging solutions. Cost-effectiveness and production efficiency with minimum waste also need to be considered.
When manufacturing blister packs, whether for pharmaceuticals, food or non-food items, a consistent thermoforming process with efficient use of resources and minimal downtime is key for optimal, sustainable output.
And, for a smooth production run, a thermoforming packaging machine that is tailored to customers' individual needs combined with consumables that meet the technical specifications of their machine and packaging requirements are vital.
Another small but important detail is a dependable splice, which ensures a changeover of web rolls without downtime and an undisrupted thermoforming process without productivity loss.
One solution is monta 257F - a splicing tape developed to withstand the physical stress of the thermoforming process, whether on flat-bed or cylindrical machine designs. Applied manually or automatically, it connects the two ends of the web rolls over the seam, creating a reliable splice for the process to follow.
The monta splicing tape is made from a unique, rigid PVC backing that is thermoformable while tolerating short exposure to elevated temperatures. The tape accepts the draw during the moulding process, which keeps its adhesive fully encapsulated - thereby keeping the machine tooling clean, avoiding unnecessary downtime and cost for purging and restarting the machine.
With its bright red coloured backing, monta 257F ensures a consistent detection by photoelectric sensors, automatically discarding the non-conformity blister pack that carries the red splicing tape. The PVC carrier is also free from heavy metals and plasticisers, as per the requirements of Reach and RoHS.
monta 257F is coated with a transparent, specifically formulated natural rubber adhesive, with low noise and easy unwind properties. It adheres to polar and non-polar substrates, making it suitable for splicing a wide range of web materials. Once applied, monta 257F is resistant to moisture, diluted acids and alkalis.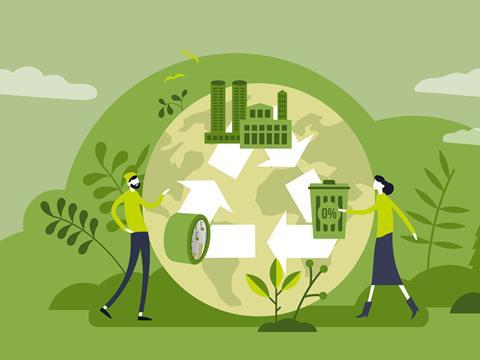 monta 257F is a reliable thermoformable splicing tape. Thanks to its unique backing material and its special natural rubber adhesive, and it can eliminate downtime for cleaning and maintenance of equipment from buildup of adhesive as well as having to rethread the machine because of splice failure. It ensures a reliable splice that will endure the thermoforming process making monta 257F a cost-effective, sustainable splicing solution for optimum productivity.
It is produced by monta Klebebandwerk GmbH in the south of Germany and sold worldwide: Specified and used by a vast majority of equipment manufacturers and industry end-users in the food, consumer and industrial goods, pharmaceutical and medical device sector.
For more information go to https://monta.de/en
This content was sponsored by monta.