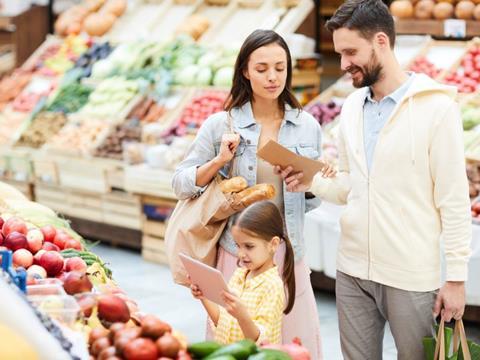 "Our newest SaaS product, Enact, is a modern, browser-based quality and food safety solution that can run on any device. It is designed for automated data collection and real-time analysis."
A business opportunity
According to the 2016 Label Insight Transparency ROI Study, which surveyed 2,000 consumers, 73% of all respondents (and 86% of mothers aged 18 to 34) are prepared to pay more for food which has information 'transparency'. More than half of all consumers – 56% – are more likely to trust a brand which gives additional information about how their food is produced, handled and sourced.
Geoff Furniss, head of BBC Technologies within TOMRA, is keen to highlight that traceability can also help food producers and processors improve profitability:
"BBC Technology's FreshTracker software enables traceability of the origins and characteristics of individual products, such as blueberries, from harvesting, processing and packaging, all the way through to point-of-sale. This means users can integrate the post-harvest supply chain and original point-of-harvest information. FreshTracker also provides real-time information on attributes of the yield and can compare and analyse yields to enhance production efficiency."
Complementing this technology, Compac's pack tracking software traceability system records and stores information about produce as it moves through the packhouse.
"Barcode scanners track incoming bins, identifying them by variety, orchard block location, grower, bin weight, fullness, and picker details. Bins are then scanned into the sorting line at bin-tip and their information is recorded. Then Compac's sizer software tracks produce as it moves through the sorting machine, identifying the location of each individual piece of produce and which bag, box or carton it has been placed into," Mr. Furniss explains.