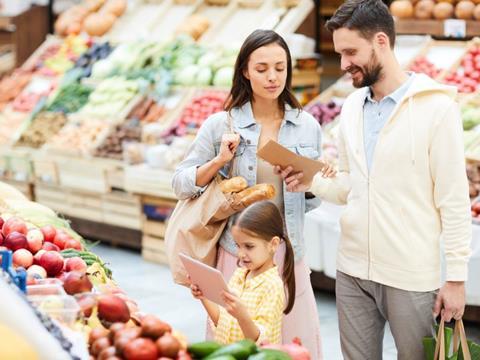 Food scandals such as melamine in dairy products, salmonella in peanut butter, wood pulp bulking-out parmesan cheese or horse meat passing as beef have had wide-reaching consequences and highlights the importance of secure systems that can trace products from farm to fork. In this article, Elisabeth Skoda look at three different ways food can be kept safe across the supply chain.
Ensuring food safety across the supply chain means managing the complexity of tracking individual products from farm to fork. Solutions and systems adopted need to seamlessly integrate with various contractors and third-party systems.
Kezzler's CEO Christine C. Akselsen explains that in a world of complex, global supply chains with many moving parts, it is essential for food safety for brands to have visibility on each ingredient and be able to track products from creation through to consumption.
"This is essential both in enabling brands to identify when the safety of products may have been compromised, for example through over-exposure to certain temperatures or delays in distribution, as well as in facilitating highly targeted recalls should a problem be identified at a later stage."
Products at risk
Traceability is especially important for those food products that are attractive to counterfeiters. Recent media reports and Europol operations have highlighted the potential dangers, from fake baby milk powder to extra virgin olive oil and honey.
"Counterfeit food products can pose serious health risks, either because their production does not comply with established health and safety standards, they include damaging or harmful ingredients, or because they simply fail to properly list allergens and other essential information that consumers require," Ms Akselsen says.
"Increased awareness of the problem of counterfeit products has negatively impacted consumer trust. One way to address this challenge is to provide consumers with a way of directly authenticating their products."
Unique codes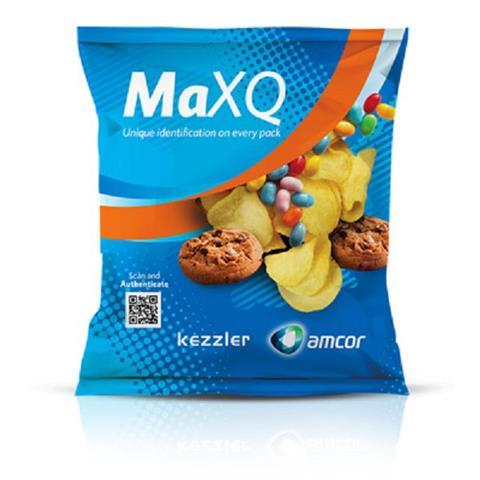 In a quest to harness the potential of digital packaging to support food safety objectives without compromising operational efficiency, Kezzler worked together with Amcor on MaXQ."This enables brands to pre-serialize their products. A unique code integrated into the product packaging is activated at a later stage via the cloud. By making every product unique, secure and traceable through the application of Kezzler codes, our solutions enable brands to securely track their products from creation to consumption," Ms Akselsen points out.
This means they can identify issues with a product's journey before it reaches the consumer. Brands are also able to identify when shipments have gone astray or may have been exposed to compromising conditions. Brands can use the codes to enable consumer authentication. Consumers are able to scan the code using a phone and check that the product is genuine and for recall warnings.
Interconnected supply chains
Douglas C. Fair, CEO at InfinityQS points out that today's interdependent, global economy creates foods whose ingredients are sourced from suppliers around the world.
"Products contain vendor-sourced materials that were initially manufactured on different continents. To understand the complete food safety picture, it's critical to link together safety and quality data from each of those disparate sources. It requires vendors, manufacturers and retailers to collaboratively engage with technology to create foods that do no harm."
Another challenge is purely technological. How can quality and safety data be made real-time accessible, not only at the plant level, but across all entities that have a part in creating a food product? How can cross-supply chain reporting be generated instantaneously to provide actionable food safety information? How can that information be accessible at any time, at any place, with our smartphones?
Mr. Fair identifies Modern Software as a Service (SaaS) quality systems as a solution:
"It can support virtually any data collection activities, generate reports for each entity in the supply chain, and aggregate that data across all supply chain entities. The result is the ability to focus on local data while providing summary information spanning from raw material providers to retailers. Today's SaaS quality systems are designed not only to minimise company costs by living in the cloud, but also to help achieve access to critical food safety information."
A cloud solution
Cloud software solutions are suited for managing multi-plant deployments – even across different companies. Data can be kept separate so that vendors are unable to view data other than their own. Yet, data can be rolled up so that the food manufacturer can view food safety data across all vendors and manufacturing plants – even quality data from the retail side.
"With SaaS everything resides in the cloud. Maintenance time and costs are nearly zero since the SaaS company provides system maintenance services. Plus, deploying across multiple plans is nearly impossible for traditional software products. Even if you decided to install local software in multiple plants, it is nearly impossible to combine data across lots of plants using non-SaaS systems," Mr. Fair says.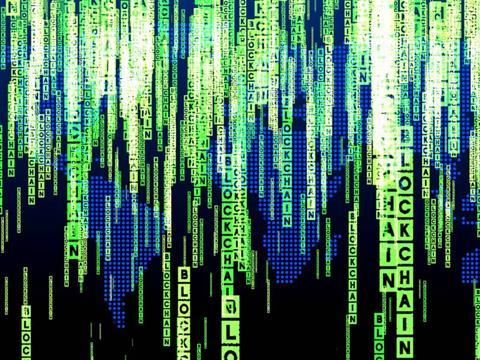 "Our newest SaaS product, Enact, is a modern, browser-based quality and food safety solution that can run on any device. It is designed for automated data collection and real-time analysis."
A business opportunity
According to the 2016 Label Insight Transparency ROI Study, which surveyed 2,000 consumers, 73% of all respondents (and 86% of mothers aged 18 to 34) are prepared to pay more for food which has information 'transparency'. More than half of all consumers – 56% – are more likely to trust a brand which gives additional information about how their food is produced, handled and sourced.
Geoff Furniss, head of BBC Technologies within TOMRA, is keen to highlight that traceability can also help food producers and processors improve profitability:
"BBC Technology's FreshTracker software enables traceability of the origins and characteristics of individual products, such as blueberries, from harvesting, processing and packaging, all the way through to point-of-sale. This means users can integrate the post-harvest supply chain and original point-of-harvest information. FreshTracker also provides real-time information on attributes of the yield and can compare and analyse yields to enhance production efficiency."
Complementing this technology, Compac's pack tracking software traceability system records and stores information about produce as it moves through the packhouse.
"Barcode scanners track incoming bins, identifying them by variety, orchard block location, grower, bin weight, fullness, and picker details. Bins are then scanned into the sorting line at bin-tip and their information is recorded. Then Compac's sizer software tracks produce as it moves through the sorting machine, identifying the location of each individual piece of produce and which bag, box or carton it has been placed into," Mr. Furniss explains.