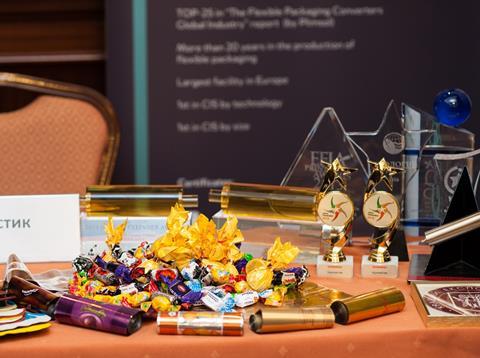 Uteco Group is one of the major worldwide players in manufacturing flexo and gravure presses for short, medium and long runs, a global partner for printing and converting.
Uteco speakers will discuss new features they are constantly adding to their presses to meet the market demands. The company continues to expand its product range focusing on high-speed solutions for digitally printed food packaging and hybrid EB/digital systems for printing on various films. In response to the market trends and customer needs, Uteco has also unveiled a new generation of laminating and coating technologies.
BOBST is one of the world's leading suppliers of equipment and services to flexible packaging manufacturers providing solutions for flexo, gravure and digital printing. BOBST is a leader in the design and manufacture of laminating and coating solutions for decorative and barrier applications. During the conference, BOBST experts will present its latest developments in high-barrier packaging materials.
With print run lengths continuing to shrink globally, digital printing technologies attract significant interest. A number of companies will be presenting their offerings in this sector. HP Indigo, a leading supplier of industrial digital presses, will expand on possibilities of modern flexible packaging production lines.
This year, the conference gathers leading players of the flexible packaging and labelling market, and industrial films manufacturers. Major producers of food products are also demonstrating their interest in the event.
More info: