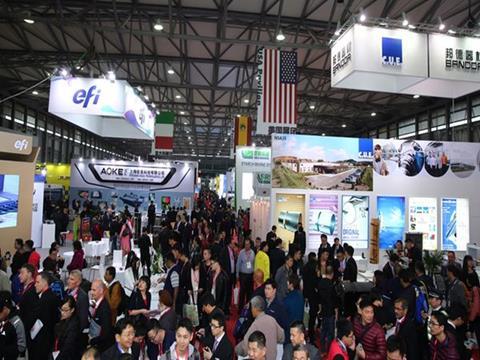 SinoCorrugated South 2018, a major exhibition for corrugated industry professionals in Asia Pacific, will be returning to the Pearl River Delta from April 10-12, 2018 at the Guangdong Modern International Exhibition Center.
Hosted by Reed Exhibitions, SinoCorrugated is one of the fastest growing and most highly rated exhibitions among the global corrugated box industry. Its 17th edition will be jointly held with SinoFoldingCarton 2018, SinoFlexoGraphy South 2018, PACKCON 2018 and China Label Industry Expo 2018. The 5-in-1 mega expo will showcase the latest products and solutions from Asia and abroad, while connecting the entire industry chain of the corrugated, folding carton and packaging sector. SinoCorrugated is as much about location as it is about diversity and innovation. Today's corrugated industry professionals consistently choose Asia as a top gathering spot to network, conduct business and to learn more about the upcoming global trends.
As a leading player in corrugated manufacturing, Asia currently holds nearly 52% global market share of the containerboard industry, with a projected annual growth rate of 7.6% in 2017 and 2018. Whereas China's containerboard capacity will continue to see an annual growth of approximately 6%, its containerboard consumption slated to grow annually to approximately 84 million tons by 2024.Reed's 5-in-1 mega expo will be housed in China's southernmost province of Guangdong, home of the nation's bustling Pearl River Delta. Long and widely recognized as Asia's economic and manufacturing hub, the scale and diversity of the delta's industrial base are globally incomparable. The past decade has witnessed continual rapid development, transforming the region into a metropolitan cluster of innovation with a growing focus on hi-tech and advanced manufacturing.
InnovationSinoCorrugated South 2018 will present innovative technology of in total 7 Corrugating Solutions, allowing visitors direct access to the industry's most pressing problems and solutions, which will span the fields of Raw Paper Procurement & Management, Energy-saving, Intelligent Production, Carton Pre-Printing, Customized Digital Printing, Efficient Printing & Back Integration as well as Smart Logistics & Factory solutions. These highly relevant and efficient production and management tools, provided by several groups of global machinery suppliers, represent the entire corrugated packaging production chain and are designed to benefit both local and international packaging companies - from fledgling to full-scale.
Concurrently, SinoFoldingCarton 2018 will feature 5 Folding Carton Solutions that focus exclusively on highly requested consumer trends, namely: Paper, Bag-Making, Printing Consumables & Innovative Materials, Boutique Box & Hard Box Equipment and Food Paper Containers.
Another new feature includes the launch of 3 Dream Factories highlighting the fields of 'Digital Printing', 'Boutique Boxes & Tubes' and 'Modern Flexography'. These innovative 'factories' will be represented both at SinoFoldingCarton 2018 and SinoCorrugated South 2018. The 'Digital Printing Dream Works' factory will provide a three-dimensional demonstration of the actual and complete production process of digital printing technologies in European, American and Japanese intelligent digital printing production workshops. Its real-time simulation of production workshop conditions - specifically within the field of folding carton and corrugated carton production lines, will feature workshop topics such as equipment configuration and their placements, order type, order structure, equipment speed, performance, stability, personnel allocation, printing quality and other comprehensive information.
"As the official organizer of SinoCorrugated South 2018, Reed Exhibitions strives to serve and help industry professionals to maximize their event experience and ROI by offering them a true one-stop solution. Great strides have been made since the expo's first edition in 2001 with just 171 exhibitors and 4,275 visitors. Following 17 years of success, SinoCorrugated South has turned into a true hub for Asia's and the world's corrugated industry. The next year's 5-in-1 mega edition will present a never-before-seen scale of innovation that will help to provide industry professionals the right solutions of the market at the right time," notes Mr. Alex Wang, General Manager of Reed Exhibitions Greater China.
SinoCorrugated South 2018 keeps what worked in the pastReed's highly popular TAP business matching service will be returning in 2018, with 865 successfully pre-arranged domestic and international business matchmaking sessions resulting in an estimated USD 30 million in total onsite transactions, increasing to reach over USD119 million within a 6- to 12-month period.
In recent years, SinoCorrugated South has also served as an annual gathering point for worldwide packaging and printing chain professionals - and with good reason. 2018's versatile platform of learning opportunities is sure to exceed expectations with an expanded selection of 30+ high-end and industry-relevant meetings, forums, expert training sessions and interactive networking activities, represented by Asia Corrugated Industry Summit, India Day, Iranian Workshop, South East Asia Welcome Reception as well as the Trade Agent Salon helping corrugated manufacturers and professionals to increase their industry know-how and competitive edge, while expanding their networks.
More info: