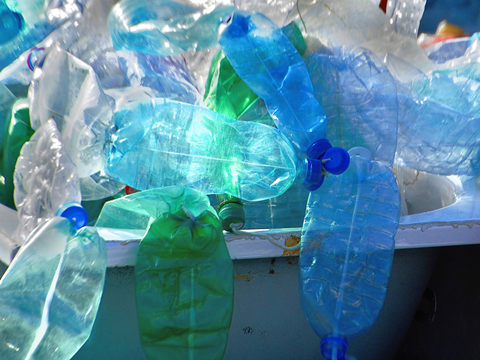 Emma Samson, marketing communications manager at Searious Business, gives her thoughts on how the industry could ensure that it includes more recycled content in its products.
We've all bought into the dream of recycling. Assuaging our mass-consumerist guilt by contentiously separating our rubbish. Unfortunately, despite an increasing number of household products proudly claiming to be recyclable, there is a disproportionately low number actually made from recycled content.
Manufacturers still prefer to use virgin plastic. It's cheaper, more accessible, has the perception of higher quality, and most importantly, there's nothing to stop them.
Here are eight ways to make recycled content preferable to virgin plastic. Creating higher-quality streams, a more reliable supply, or at the very least making it more economical.
Incentivise
One way to make recycled material cheaper than new plastic is to slap on a virgin tax. The EU plastic levy implemented in January 2021 charges €0.80 per kilogram of non-recyclable plastic packaging, but there is currently no EU tax on using virgin material.
However, the UK is ahead of the game, having introduced a tax on packaging made with less than 30% recycled content, giving a clear economic incentive for businesses to use recycled material. This creates greater demand, stimulating recycling and plastic waste collection, diverting it away from landfill or incineration.
Stabilise
Demand for recycled content is dependent on global market conditions. When virgin prices are high, recycled plastic is attractive, but when oil is low, the opposite is true. One way to insulate recyclate from market fluctuations would be governmental mandates to increase need and support an internal system. recycled-content requirements present a golden opportunity to stimulate increased domestic investment in recycling infrastructure.
Optimise
There is a need for design-for-recycling AND the use of recycled content. Many plastic products are currently non-recyclable, or they include mixed materials such as paper or aluminium, which cannot be economically separated.
The packaging industry must agree to phase out these 'bad' plastics, optimising the purity of the recycling streams to advance the use of recycled content. Not all plastics are created equal. PET, for example, is 100% recyclable back into food-grade products.
The Vita Nova consortium, together with BOPET films Europe and Searious Business, highlights this fact. They aim to show that using mono-PET for flexible applications such as tray lids will move these hard to recycle products to a fully circular model.
Then, retailers and brand owners who have signed up to voluntary commitments such as the European Plastics Pact will be able to provide packaging containing an accurate 30% or more recycled content.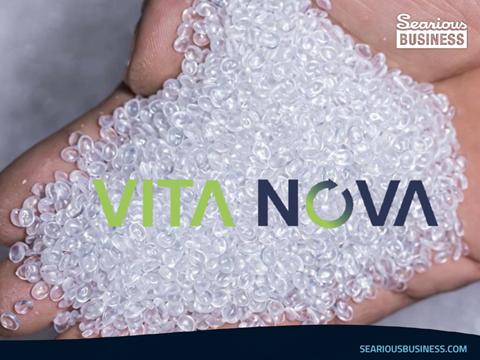 Supervise
Another important incentive that could drive the stable quality supply of recycled content is changing the recycling targets. The European Commission agreed to have input for recyclers count as the rate of plastics recycled in a country, instead of quality output from recyclers. Measuring the input only tells you how effective the collection system is, if we start measuring output, we can get a clearer picture of the effectiveness of recycling in a country.
Recognise
Extended Producer responsibility (EPR) agreements would force companies to think about the entire life cycle of their products. Don't bring something to market if there are no recycling facilities available in the distribution region. Brand-owners must collaborate to provide infrastructure and increase recycled content used.
Or close the loop yourself. Willemijn Peeters, CEO of Searious Business, suggests introducing circular business models. Return platforms or leasing products instead of selling them in a linear fashion ensures retention of resources, keeping them in your business instead of losing them to the garbage truck.
De-centralise
Public investment in recycling systems used to be integral to their success. While the industry will still need supporting in developing countries, now is the time for producers to take responsibility. More and more major users are integrating waste disposal and recycling across their value chains. In 2019, The Schwarz Group, including Lidl and Kaufland supermarkets, bought Sky Plastics Group as part of its Greencycle subsidiary. This way they can ensure recyclability and secure their own feedstock for new products.
Modernise
Chemical recycling is gaining popularity. Rabobank predicts advanced recycling plants to double to around 140 plants globally by 2025 as regulatory and public demand for recycled plastics packaging drives "huge" investment. However, methods such as pyrolysis are expensive and unfavourable in terms of energy inputs. Plus, mass balance conversion back into polymers is still inefficient at 40%. In the future, it could complement modernised mechanical recycling for harder to recycle plastics such as polyolefin-rich packaging.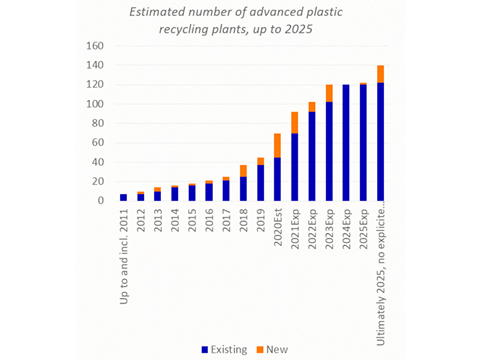 Publicise
Consumers drive demand. Labelling can be tricky, and no one wants yet another confusing logo, but clear communication is crucial to increase appreciation for recycled content. Transparency must be made mandatory across the plastic value chain. At the moment, nobody knows what happens to recyclate that is shipped outside of national borders. With informed consumer participation, the quality and quantity of recycled feedstock will improve, accelerating the circular economy.
Invest in the future of recycled content
The price of recycled plastic has spiraled in recent months due to an increased demand for packaging and disruptions in the supply chain. According to Michael Lauperr at rSupply, the industry needs people to invest in assets now to shape the future rather than wait to see what happens.
"Mastering extreme market volatility as seen over the past 12 months will be the real challenge transforming mechanical recycling to be a part of the circular economy," he says. Developing a robust market for domestic recycled content will make the plastic industry resistant to global economics and fluctuating oil prices.
To close the loop, we must stop making new.