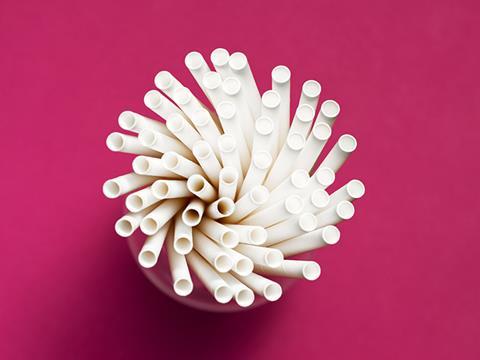 Food and drink packaging specialist Huhtamaki has now entered the market for paper straws. The company says its new range of straws are made of fibres from sustainably managed forests; 100% of the paper used for the products themselves and their wrapping is PEFC certified.
The new paper straw offering will include several size variants in addition to the standard 7.3mm diameter version.
Furthermore, Huhtamaki will be expanding its paper straw manufacturing capacity into other markets across Europe and globally. Its new straws have already been tested and certified for food safety in Europe, China and the US.
"Our paper straws are crafted to be strong, reliable and functional. We have invested in new, purpose-built machinery to deliver premium product quality. We are confident that we can offer paper straws that are durable and superior in performance compared to the current market offering. Our straws are also both odour and taint free," says Neal McCone, Global Category Director, QSR & Beverage from Huhtamaki Foodservice Europe-Asia-Oceania business segment.
"In addition to new machines we have also invested into new manufacturing setups for paper straws. We look forward to the opportunity to offer a sustainable choice, grow the market and be the leading supplier. With our initial output we are serving McDonald's in the UK and across Europe as one of their main suppliers," he continues.