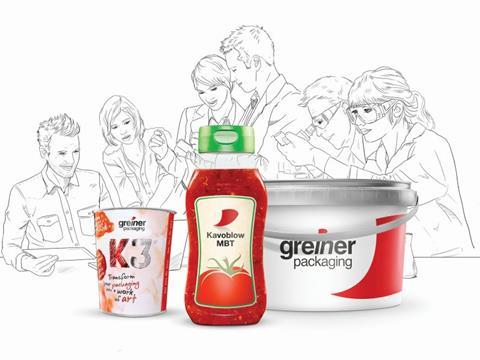 Greiner Packaging will exhibit at RosUpack, the largest packaging fair in Eastern Europe with more than 18,000 visitors from some 50 countries, being represented for the first time with two Russian sites at the fair since establishing a joint venture in Noginsk.
In March, Greiner Packaging established a joint venture with Plastic System, the Russian plastic packaging producer, which previously served the market under the brand Souzpromplast. The new company has since been operating under the name Greiner Packaging System. Moreover, Greiner Packaging has already been successfully represented in the Russian market with a location in Vladimir since 2005. The key technologies have so far been thermoforming in conjunction with the K3® cardboard-plastic combination. The objective of the recent expansion is to utilize the synergy effects between the locations and, in the future, to bring customers an enhanced range of technology and products. The intent is to intensify activities in Russia and drive the market with new innovations. In particular, competencies in the IML and direct printing sector were strengthened by the joint venture, and the product portfolio was enhanced with larger packaging containers. This will also be on display at RosUpack.
At the fair, Greiner Packaging will show its wide range of technology and products: Visitors to the trade fair will get comprehensive insight into the packaging portfolio of Greiner Packaging -- from handy yogurt cups to practical drink bottles to large packaging containers and barrier packaging. "The Russian market offers great potential, and now with two locations, we can offer our customers a wide portfolio and respond to different needs with individual solutions. RosUpack is the ideal opportunity to present our competencies accordingly, and to talk with partners and interested parties," says Jarek Zasadzinski, Vice-President for Northeast Europe at Greiner Packaging International.
More info: