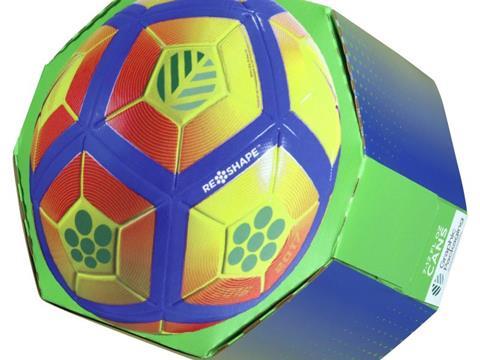 At drinktec 2017, Graphic Packaging International (GPI) will reveal a new packaging machinery system and state-of-the-art robotic integration capabilities for the beverage industry, along with other industry-leading machinery and carton solutions.
For the first time, the company will demonstrate ReShape™, a revolutionary technology capable of creating virtually any pack configuration seamlessly with one piece of packaging equipment. With ReShape, beverage manufacturers can reinvent, reimagine, and ReShapetheir cartons to produce the shapes and configurations they need today, along with unique structures for the future.
"ReShape opens up a lot of options in beverage packaging," said Doug Hicks, Director of GPI's Packaging Machinery Division. "The system can both internally and externally nest primary containers to create a variety of shapes and sizes with the potential to use less fiber. Also, unique handle designs deliver added comfort and strength."
GPI will also demonstrate state-of-the-art robotic capabilities that integrate with multi-packers for several applications. As consumers increasingly seek different flavors in their beverage choices, brands face the challenge of how to automate variety packing. The company will show how to easily integrate robotic technology with GPI machinery and demonstrate an easily configurable and scalable solution for creating variety packs.
The AutoMaxx™, a high speed, compact system capable of producing both wraps and baskets in a variety of styles, will also be shown at drinktec. The AutoMaxx is an evolution of two existing machines that provides greater manufacturing flexibility in a small footprint.
Also on display, the company will exhibit the QuikFlex™300, a continuous motion multi-packer. The QuikFlex 300 is a compact, entry-level machine designed to run cans, bottles or PET in a variety of formats and carton designs.
Finally, GPI will be showcasing innovative carton designs, particularly focused on delivering premium impact through unique shapes, graphics and decoration enhancements to help brands stand out on the shelf. Attendees will be able to learn more about machinery innovation and the future of maintenance and training, including advanced technology and support through virtual and augmented reality.
To learn more, visit GPI in Hall A5, stand 325 at drinktec.
More info: