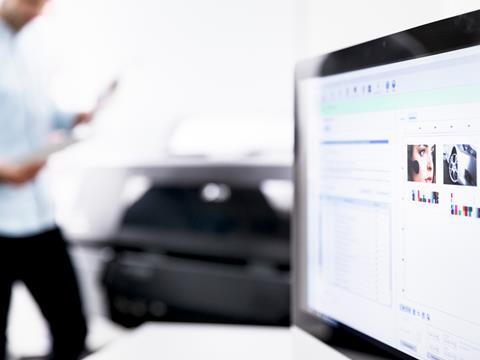 Software company GMG will showcase a number of innovative packaging solutions at drupa 2020.
In addition to its presence in the spacious GMG stand, the company will also be represented at drupa touchpoint packaging and in the dna - drupa next age - area. GMG will share and demonstrate its expertise with five of its solutions:
Mastering multicolour production - Consistent brand colours for conventional and digital printing. The trend toward digital printing in packaging production is progressing rapidly. GMG says that not only does this product ensure the smooth integration of digital systems in conventional environments, it also guarantees consistent results across all systems: whether reproducing custom brand colours or standard spot colours. Even when printed on different digital printing machines running ECG ink sets, accurate results are reportedly a given.
Efficient pressroom management thanks to reliable proofing - Packaging printers experience more pressure on deadlines than ever, and products of the highest quality must be delivered in the shortest possible time. This means there is no time for multiple rounds of corrections at the proofing stage. GMG argues that with exact predictions of the printing results and reliable handling of spot colours, makeready times and machine downtimes are minimized.
Colour-accurate prototypes for a reliable approval process – GMG argues that its products allow packaging mock-ups to be produced with unbeatable colour accuracy. The company says that colour reliability and accuracy simplify production greatly as there are no more misunderstandings and expectations are clear. According to GMG, its Calibration Creation Wizard product is an essential part of the solution. A smart tool that won the Innovation Award at Labelexpo Europe 2019.
Digital ink drawdowns - This new solution from GMG reportedly creates reliable colour references from customer spectral data. It argues that the visualization of an individually created ink recipe with the help of the digitally produced colour card "revolutionises" the dialogue between ink lab, printer and client. Time-consuming colour approval rounds are also apparently drastically reduced, and tolerances can be agreed before print. This "improved process reliability" reportedly not only increases efficiency in the ink lab but also on the printing press.
Sophisticated image preparation in prepress - Achieving the best possible results in image processing using Adobe Photoshop often relies entirely on the experience of the operator. Changes affecting individual colour channels, for example, are usually demanding, time-consuming and often require several proof steps. A clever tool can help with reliable soft-proofing function and profiling from GMG.
To arrange an appointment with GMG at drupa, interested parties can email the company at drupa2020@gmgcolor.com.