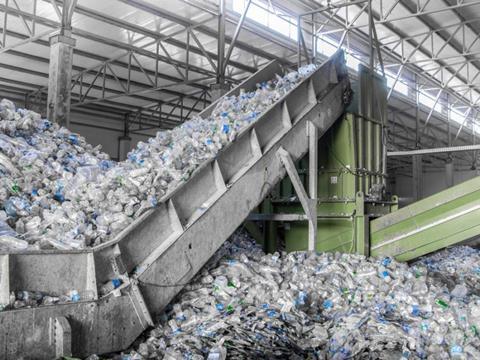 On January 1st, 2019, the new German Packaging Law comes into force. Packaging Europe takes a look at what German companies and those selling their packaging into Germany have to bear in mind, and how companies and associations have been preparing for it.
UK-based compliance firm Lorax Compliance has issued a dire warning: Companies which sell goods to Germany have very little time to comply with the country's updated packaging laws or face fines of up to €200,000. Businesses could also be prohibited from selling goods on the German market if they fail to adhere to the new legislation.
The new German Packaging Law (VerpackG) will come into effect on 1 January 2019, replacing the current Packaging Ordinance (VerpackV).
All actors, including online retailers, who bring packaged products, including padding material, onto the German market and which end up as waste with the consumers, are subject to the VerpackV and VerpackG.
The VerpackG applies to all distributors who put packaging into commercial circulation on the German market for the first time – i.e. both for national producers and for importers, online dealers, etc.
In addition, anybody selling or putting into circulation goods via an online shop on the German market has to arrange for the sales packaging and secondary packaging to participate in a dual system. The provider will in return arrange for the collection and the recovery of the packaging after use. This is why it is necessary to register packaging for participation in a special recycling system recognised and accepted by the German administrations, often referred to as a dual system.
A long history
The concept of the "dual system goes back to 1991, when the German government passed a new packaging law (Verpackungsverordnung), requiring manufacturers to take care of the recycling or disposal of any packaging material they sell. German industry then set up a "dual system" of waste collection, which picks up household packaging in parallel to the existing municipal waste-collection systems.
This system is provided by a range of providers, the biggest one being der Grüne Punkt (Green Dot) Duales System Deutschland GmbH. DSD only collects packaging material from manufacturers who pay a license fee to DSD. DSD license fee payers can then add the Green Dot logo to their package labelling to indicate that this package should be placed into the separate yellow bags or yellow wheelie bins that will then be collected and emptied by DSD-operated waste collection vehicles and sorted (and where possible recycled) in DSD facilities.
Firms must register with the Central Authority (Zentrale Stelle) before dispatching any products or the first time in Germany. This registration must be completed before 1st January 2019, with businesses required to provide their company name, address, contact details, identification and tax registration numbers and brand names.
The new Central Authority was set up to increase the transparency of the overall system and will support the enforcement authorities. The goal is to create an overall system for the national packaging waste disposal that is sustainable and eliminating competitive distortion. In addition to significantly increased targets for material recycling, the VerpackG will also tighten several obligations and definitions.
Germany has set targets to recover and recycle 90% and 63% of plastics and mechanically reclaimed materials respectively placed on the market by 1st January 2019, and 90% of all metal, glass and paper by 2022. However, recent figures published by the Federal Environment Agency (UBA) showed that Germany consumed more than 220 kilos of packaging per capita in 2016, more than any other country in the EU.
"The country's pending VerpackG legislation will affect all manufacturers, importers, distributors and online retailers placing goods for sale on the German market," said Michelle Carvell, COO of Lorax Compliance. "Packaging waste reduction will be even more on the country's radar following the publication of these surprising UBA figures, with Germany keen to show it is taking action to shrink its environmental footprint."
"It's imperative that companies check their compliance requirements to maintain market access, as we have no doubt that the VerpackG legislation will be robustly enforced. The new reporting structure also requires companies to review their previous classifications of business to business and business to consumer packaging through 36 product groups, which is far more detailed than before. We urge any businesses which are uncertain about their environmental obligations to get in touch and to leave plenty of time to ensure their compliance in this market."
Avoiding confusion
Asked about challenges and points to take into consideration regarding the new Packaging Law, Mara Hancker, PR manager at the IK Industrievereinigung Kunststoffverpackungen e.V. highlights paragraph 21 and the requirements for eco design and the resulting design for recycling and use of recycled materials.
"We were asked questions about licencing duties and pointers for more recycling friendly design along the lines of 'Do I have to licence my transit packaging for a washing machine, or my bubble wrap for online retail?' 'What does a non-recyclable categorisation mean?' The material group airpop (EPS/polystyrene) faces challenges with the categorisation of 'non-recyclable', even though a large percentage of the material is recycled, but is not currently included in the Yellow Bag recycling scheme. We aim to educate and find solutions. There are also initiatives for composite films and PET trays to close the loop. IK works hard both as a platform and network."
"A new feature of the Packaging Law is the classification of transit packaging as retail packaging and not service packaging, and the inclusion of secondary packaging. New definitions like this always require additional clarification in the initial stage, but is useful as this resolves uncertainties from previous years."
"Doing our homework"
Asked about the effects on the German carton pack industry, deputy managing director of the German liquid carton packaging association FKN, Michael Kleene says:
"The Packaging Law does not only aim to achieve an increase in recycling rates. Section 21 also promises a reward for those who use packaging that is easily recyclable or made from renewable raw materials. One consequence of this is that customers in the filling industry and in retail are more interested in such issues than they used to be. This gives us the opportunity to highlight the environmental advantages of our packaging: Beverage cartons already meets the recycling requirements of the new law. The industry would not have advocated an independent recycling quota for beverage cartons if it was not convinced that it would also achieve the 80% required by 2022. Over the past 25 years, our member companies Tetra Pak, SIG combibloc and Elopak have invested heavily in the development and further development of recycling. We will continue to do so in the future."
The German carton packaging industry has been busy doing its homework, as Mr. Kleene explains.
"All beverage cartons are clearly identified using NIR technology and sorted out with a high degree of purity. They do not contain any components that make recycling more difficult. The recyclable material content, i.e. what can be recycled, is currently up to 80%, depending on the equipment of the packaging. It can be increased to well over 90% as soon as capacities for recycling PE aluminium residues become available again. For example, a plant that can do this is being built in Cologne-Knapsack."
He concludes by highlighting the importance to becoming complacent and just focus on recycling rates. "High recycling rates alone do not create sustainable packaging. For this reason, manufacturers will continue to increase the proportion of packaging made from 100% renewable raw materials."