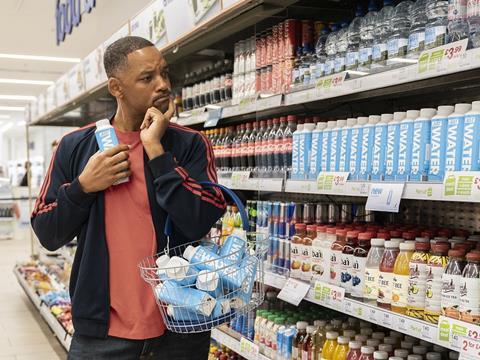 JUST Goods, Inc. has launched its JUST Water brand, an eco-friendly bottled water company founded by Jaden Smith, in Boots stores in the UK, the first step in a major global expansion.
The launch sees the product initially stocked in 800 Boots UK stores nationwide and all Whole Foods Market locations in the UK and comes in response to growing consumer demand for sustainable packaged products to minimise plastic pollution.
Libby White caught up with Ira Laufer, CEO of JUST Goods, Inc. maker of JUST Water, to find out more about the company, its ethos and solution.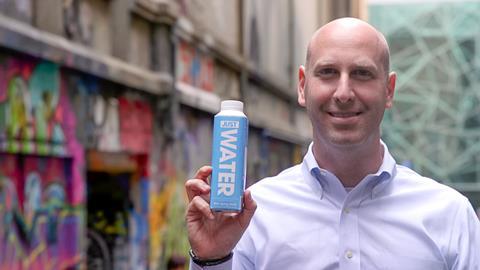 Ira Laufer, CEO of JUST Goods, Inc.
Sustainable solution
The packaging is comprised of 82 per cent renewable resources, made mostly of paper from FSC managed forests and is recyclable in nine out of ten UK communities where roadside or bottle bank collecting is available.
Ira Laufer explains, "We reached out to Tetra Pak due to its renowned paper-based environmentally-friendly packaging. The solution is a unique and structurally different bottle with visual appeal, that also pushes the boundaries further on sustainability credentials. Even the cap consists of bio-based plastic. JUST is the only company in the world bottling water in this Tetra Pak solution."
JUST contains still spring water, sourced from the firm's UK bottling partner in Ballymena, Northern Ireland, and is available in a 500ml serving, priced individually at £1.29, or available as part of the Boots Meal Deal, which offers a main, a snack and a drink from £3.39*.
Global goals
Entry into the UK market comes after rapid growth in the US since its 2015 launch, with JUST becoming the number one selling branded bottled water in its category at Whole Foods Market.
The firm aims to become the most prominent, well-recognised sustainable bottle of water in the UK, offering consumers an alternative to the default plastic packaging for water. Long term, JUST plans to launch a number of socially and environmentally impactful products in both the beverage and non-beverage categories.
Ira Laufer comments, "We are widely available and established on the US market, and from this platform aspire towards becoming a global brand. There's change happening all over the world. More specifically in Europe. And even more specifically in the UK. We were actually approached by UK companies looking for a unique option.
"We are working on expanding into other markets as we speak and aim to use our UK manufacturing facilities as a hub for Europe."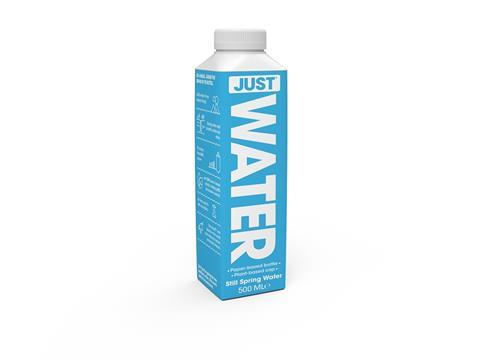 Truly ethical
JUST Goods Inc. Co-Founder Will Smith, Jaden's father enthuses, "While Jaden was surfing as a young kid, some plastic water bottles floated by him and he soon realised that they were dirtying our oceans and killing the environment. He was immediately motivated to do something to save our planet; our future - and with that wish, JUST Water was born."
Ira Laufer, says, "Expanding into the UK is a key step for JUST Goods' ability to provide consumers with truly ethical bottled water and play a role in reducing the amount of plastic in the world's oceans.
"This is a message which has resonated strongly with US consumers and we are delighted to provide UK consumers with a locally-produced product. Launching initially in Boots UK and Whole Foods stores, we are also in discussion with a wide range of retailers to ensure that as many consumers as possible are able to access a credible alternative to plastic bottled water.
"We're proud to bring JUST Water's sustainable packaging to an increasing number of consumers globally and this is only the first in many exciting steps for the company."
Matt Graham, Senior Buying Manager – Food and Wellness at Boots UK, shares: "At Boots UK, we're committed to delivering more sustainable products for our customers and we continue to explore various innovative solutions. We're thrilled to be introducing JUST Water to 800 of our stores, as it has strong packaging sustainability credentials, which we know will resonate strongly with our customers. The launch will be an exciting entry into the UK market, and we're pleased to be offering it as part of our market leading meal deal range."
Incremental change
Just Goods Inc.'s mission to create environmental and social value along the supply chain extends to partnerships with environmental non-profits, key members of the science and innovation community, as well as university collaborations, event alliances and community projects.
Ira Laufer concludes, "We do not see ourselves as competition to alternatives; we are incremental. If you as a consumer care about making an environmental and social impact, you should be given the opportunity in your local store.
"This is a huge initiative addressing global concerns, reaching further than a specific market, gender, or age group."
JUST Water is available in the 800 Boots UK stores which stock its widest meal deal ranges.
*£3.99 in London and Airport stores