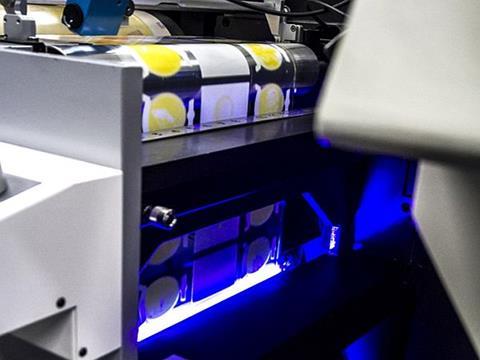 This year at Label Expo Americas, Flint Group Narrow Web introduces a complete portfolio of food compliant inks for short-run flexible packaging, the "Fastest Ink for Shrink," and the new benchmark for colour management, VIVO® Colour Solutions.
Each offering is designed to simplify the converter production process and enable higher productivity and efficiency.
"This year, our ink portfolio for short-runs of food compliant flexible packaging includes new UV curable and water borne inks. This means customers with multiple different press technologies can rely on us to provide a food complaint product for nearly all their printing needs," stated Kelly Kolliopoulos, Global Marketing Director, Flint Group Narrow Web.
"Also, if our customers are seeking to increase their productivity in printing shrink sleeves, or need one product that runs at high speeds on either a conventional UV or LED UV press, EkoCure® XS has unique rheology and curing properties with terrific on press performance. In head to head benchmarking, at customers and in our own press facility, it is truly, "the Fastest Ink for Shrink." And finally, we are very excited to introduce VIVO® Colour Solutions, which is a web-based colour management solution, the first of its kind, designed to significantly reduce press down time and substrate waste due to difficulties on press with colour matching."