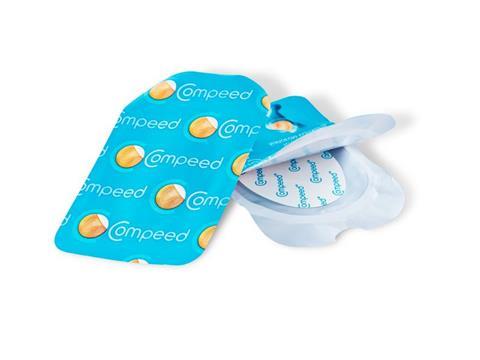 Flextrus, a leading European player in the production of flexible barrier packaging solutions, has developed a range of three and four layer film, foil and paper laminates for the Over The Counter (OTC) pharmaceutical and personal care barrier packaging markets.
Flextrus has set its sights on growing its OTC and personal care business in the UK due to its ability to speedily deliver complex barrier packaging solutions with high quality digital or wide web flexo print capability.
Packs for powders and liquids destined for the OTC and personal care markets often require sophisticated multi-layer barrier protection to precisely match a product's tolerance to moisture, gases like oxygen and carbon dioxide, as well as strong aromas. The Flextrus barrier packaging solutions ensure effective protection over a long shelf life.
Headquartered in Lund, Sweden, and with operations in Highbridge, UK, Flextrus already has a well-established reputation for delivering film and pack solutions for the chilled and prepared food sectors. Cliff Gorst, UK & Eire Sales Director, said: "Today, in the UK, Flextrus is able to offer unrivalled technical support to our customers and we're always front of mind when they have a challenging requirement.
"We are taking this technical approach to the OTC and personal care markets and backing it with a highly responsive lead time commitment, thanks to the number of materials we now hold in stock. We clearly recognise the challenge that liquids, powders and creams hold in creating high performance barrier packaging and can provide completely tailored solutions to match the needs of horizontal form, fill, seal (HFFS), vertical form, fill, seal (VFFS) and flow pack lines.
"In the UK, Flextrus offers a number of material combinations to deliver the right level of barrier protection. Commonly we see Paper/Aluminium Foil/PE or Surlyn® being requested, but we also offer OPP/PETP/Aluminium Foil/PE or Surlyn and any film/Paper/Foil/PE or Surlyn combination required.
Mr Gorst added: "We can handle all of these with short, medium and long run capability due to the commitment we've made to the market with our converting, print and stocking levels.
"Customised flexible packaging solutions from Flextrus are adapted to meet our customers' exact specifications and requirements across thermoformable base webs, lidding films, as well as pouches and sachets."
In addition, in order to help brands and retailers meet consumer demands for more convenience, easy open pack designs are available, including laser perforated pack solutions. Combined with advanced flexo printing expertise and digital capability, Flextrus creates high quality graphic reproductions to boost the visual and shelf appeal needed in these fast moving consumer goods markets. Flextrus' printing capability on to white Transofoil®, for example, offers exceptional print quality without the need for white ink which is traditionally used to provide a high degree of opacity and prevent the underlying substrate colour from affecting the graphic colours.
More info: