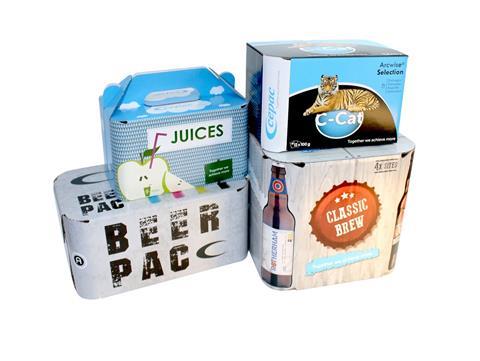 Adpak, in combination with the GPI group, has developed machinery which auto-erects and fills Arcwise boxes. This new innovation enables the highly effective production of Arcwise packs for retail-ready, consumer and transport packaging uses.
Cepac's Group Sales & Marketing Director, Steve Moss, said: "We are excited to reveal our latest corrugated innovation with our partners Adpak. The effective automated application of Arcwise is key to developing the market offering to our customers. We are delighted to be demonstrating these new capabilities with Adpak and the licensor of Arcwise, SCA, at the PPMA show. Arcwise opens up new opportunities and technical possibilities across all sectors."
Anthony Farrow, System Sales Director at Adpak, added "We are very excited to be partnering with Cepac, as the UK's leading independent producer of performance packing and print solutions, alongside our long-standing partnership with GPI. This new partnership complements our product range and we are looking forward very much to what the future holds.