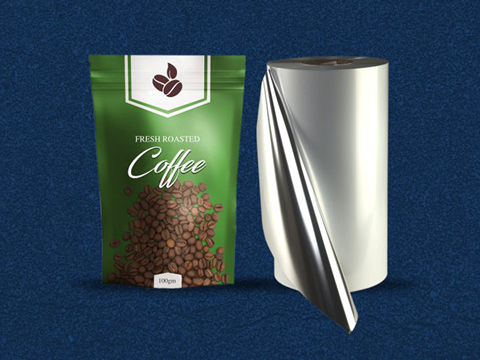 This time on our interview series with the 2020 Sustainability Awards finalists, we talk with Max Speciality Films - a finalist in our 'Recyclable Packaging' category.
---
Congratulations on being selected by the international judging panel as a Sustainability Awards 2020 finalist! Could you please introduce your successful entry and what's innovative about it?
Max Speciality Films is committed to promoting the circular economy by implementing various initiatives built on innovation.
For instance, currently, coffee sachets and similar products are packaged using a triplex structure. The top layer is PET film for printing, the middle (sandwich) layer is aluminium foil for barrier properties, and the last layer is PE film for sealing.
However, after use, such sachets go into the trash instead of getting recycled, as the PET, aluminium foil and PE material can't be recycled due to their properties. The knowledge we have is that recycling polymers with metal is difficult. Additionally, PET and PE films are from different polymer families and are naturally favourable to different melting temperatures during the recycling process. Thus, the overall construction with aluminium foil cannot be recycled together.
This is where our commitment to sustainability and innovation has paid dividends. Max Speciality Film Ltd (MSFL) India has innovated new MAXOPP SL7 film which completely replaces aluminium foil. Additionally, the top layer of PET gets replaced by HR BOPP products. These SL7 and HR products are BOPP film (Bi-axially Oriented Polypropylene) and they get recycled with PE because PP and PE are from a single polymeric family.
We overcame three major challenges in developing this innovative film solution. Firstly, achieving barrier properties (WVTR) around 0.1 g/m2/day and oxygen barrier (OTR) around 0.1 cc/m2/day. Secondly, making it suitable to run on multi-track packaging machines and, last but not least, accomplishing good tear property which is critical when BOPP is used instead of BOPET.
Therefore, today with the help of this innovative and sustainable solution, the new laminate construction of coffee sachets, soup sachets and other similar products made of PP+PE is recyclable.
What are the environmental challenges in packaging that your entry addresses, and what impact do you hope it will make?
MSFL has initiated this project to replace sachet constructions which are non-recyclable, in order to save our environment. As current Sachet packaging structures are not recyclable, they are not collected and instead make their way into landfills or the ocean. In the ocean, plastic debris injures and kills fish, seabirds, and marine mammals.
If we talk about these sachets, there is a recent report published in March 2019 about their usage in the Philippines, produced by the NGO GAIA. An audit in the Philippines has shown the country uses a large amount of single-use plastic, including nearly 60 billion sachets a year. Small portions of products ranging from coffee to shampoo are often sold in sachets in the Philippines and are seen as an affordable solution for consumers.
If we compare the Philippines' population with India, it is more than 10 times greater. As a hypothesis, if we consider that only 50% of Indians use sachets in the same proportion of Filipinos, the number in India is around 300 billion sachets per year. This is a "shocking" amount of sachets which are impacting the environment around India.
Our solution will lead to the following impacts in various realms;
In the first phase, coffee/ shampoo/ soup sachets will become absolutely recyclable
Similarly, other sachets, such as ketchup, will be converted into recyclable structures
This will help generate new jobs in the recycling business by empowering recyclers
As sachets are recycled, ocean and land pollution will reduce. Ultimately this will have a positive impact on the environment
MSFL has decided to export this product to other countries so this will help to protect the environment globally.
I'd like to ask you about the broader picture beyond your successful entry. 'Sustainability' in packaging is multi-dimensional – both in terms of objectives and challenges. Could you comment on the most important roadblocks you identify from your position in the value chain, and the kinds of solutions you would like to see addressing them (e.g. areas of technological innovation, collaboration, regulation)?
As MSFL has been in the packaging film industry for almost 30 years, many innovative products have been developed to meet customer requirements. In the last few years, when customers and industry veterans were talking about sustainability, MSFL took the lead in innovating the range of specialty products to address different issues.
This product range includes transparent barrier films, heat resistant (HR) film for PET replacement, and BOPE for making packaging construction mono-material. Another innovative BOPP product contains high seal and high barrier properties, which can convert existing 3 ply (layered) structures to 2 ply structures in packaging. This eliminates one film and one lamination process; ultimately contributing to a sustainable environment.
However, even after having the right packaging films in our basket, we do see some challenges in its immediate implementation at the product level. There are wide-ranging challenges too that we must address, as new product establishment on existing packaging machines needs careful deliberation.
For instance, factoring in the decision to compromise on speed, yield loss, converter's support, new product performance on high-speed lines, product runability, and most importantly, price.
Though customers understand the importance of sustainability, they also ask for value addition and proposition before switching to a new product. Another roadblock is shelf-life studies of new products – customers ask for real-time aging and don't believe in accelerated aging studies.
In addition, MSFL has taken different steps to support plastics waste management practices adopted by various brand owners. In addition, we are spreading awareness on plastics across Punjab – Covering schools, colleges, public places including collection campaigns, nukkad natak etc.
MSFL has also initiated an engagement programme with Municipal Corporations across Punjab for sourcing plastic waste. Plastic waste to be used for "waste to energy" or "re-granulation", we want to lead the way for people with an entrepreneurial mindset to take this success story and create several options. Lastly, we are committed to our sustainability goals and we are on the right course.