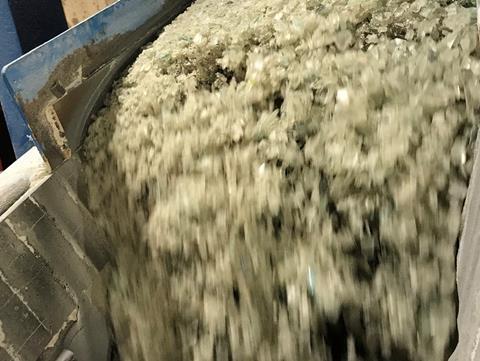 The countdown is on for the live Sustainability Awards 2019 ceremony, where we will unveil the worthy winners of the most prestigious sustainability competition for packaging innovation.
In anticipation, we explore the 25 standout solutions that made it to the finals, handpicked by our independent, expert judging panel. We hear more from Ardagh Group about its comprehensive sustainability strategy, which gained it a place as finalist in the 'Best practice' category.
Congratulations on being selected as a Sustainability Awards 2019 finalist! Could you please introduce your successful initiative?
Sustainability has always been central to Ardagh Group's strategy and is reflected in our group-wide long-term targets, plus plant and country-level focus areas and initiatives to minimise NOx, waste, water usage and CO2.
For many years, we have aimed to set the benchmark for best practice in recycling and resource efficiency across our operations and our supply chain. In particular, by focusing on waste reduction and increasing the cullet use in furnaces we will ultimately reduce CO2 emissions and the need for virgin raw materials.
Recent initiatives include:
Cullet strategy to increase the recycled glass used in furnaces
Using more recycled glass cullet to make new glass bottles and jars materially reduces energy consumption, uses fewer virgin raw materials, lowers CO2, and drives sustainability by reducing landfill.
We established a Cullet Task Force to work closely with suppliers to improve cullet quality and quantity, developing a standardised group approach using Total Quality Management to set higher standards for auditing cullet supplies. We have seen progressive growth in the cullet used in our glass plants, to approximately two thirds across the European network and up to 90% in some furnaces.
Zero waste to landfill at Ardagh Group's Barnsley plant
In 2018, all waste including oily gloves, paper and plastic wrapping was recycled, with no waste sent to landfill. Six different waste streams were created, eliminating 200 tonnes of waste.
Shrink wrap weight reduction at Ardagh Group's Doncaster plant
Working with Marpack Group, a new shrink wrap was trialled for use in deliveries. Lighter but stronger than the previous film, it has enabled us to increase the number of pallets shipped in some deliveries. It also gives more control and consistency, leading to easier maintenance of shrink performance.
Change to re-usable Plastic Layer Pads (PLPs) when delivering glass bottles to customers
Returnable PLPs, cleaned and re-used by Ardagh Group, are progressively replacing single-use cardboard trays. In 2018, this saved 103 tonnes of cardboard - a net reduction of 128,990 trays used from 2017.
What are the environmental challenges in packaging that your entry addresses, and how well is the market responding to them so far?
Reducing waste and lowering CO2 emissions – both play an important role in our sustainability strategy. We have set ambitious 2025 targets and our biannual Sustainability Reports chart our consistent progress in these areas.
Melting accounts for around 75% of the total energy in the glass production process, hence using recycled glass is a major step towards reducing our CO2 emissions. Our Cullet Strategy has been instrumental in achieving this and customers are delighted to achieve improved quality and quantity of recycled glass in their packaging.
Waste management is essential to avoid unnecessary waste and ensure that waste fractions are recycled as much as possible. The market has responded well to our new re-usable layer pads and lighter shrink wrap, with major customers using them successfully and plans to roll out further.
'Sustainable packaging' is a contentious concept, which means different things to different people, and anyone working in packaging understands that it's easy to make things worse according to one environmental metric while making improvements according to another. In your opinion should there be a hierarchy among our sustainability goals?
CO2 is a major focus for us in the glass business, but other sustainability targets are equally important: having sound practices in place for waste, water and NOx are also vital in minimising our environmental impact as much as possible.
When setting our long-term sustainability targets, we have focused on the most material environmental, social and ethical impacts, and we do not set a hierarchy between them. When implementing the goals on local level, one goal may be given higher priority due to local or national legislation, considering the local community and its environment.
Clearly, sustainability in packaging needs to be achieved by many stakeholders acting together, not by someone with a silver bullet. Thinking about the wider picture, what areas of innovation or action would you like to see across the value chain in the coming years to meet the demands of nature and society?
No single actor in the value chain can transform the industry, we must work together to find more environmentally-friendly ways of producing and consuming. Indeed, our successful working partnership with GRUK in the UK, in helping to work towards better quality cullet, is an example of the many areas of co-operation that we are pursuing.
Use of more renewable electricity is the first step toward low carbon emissions – the sustainable battery storage system at our Irvine plant in Scotland has been providing a reliable source of green energy since 2017 - and it's fantastic that the whole value chain can access this technology now.
The winners in each category and overall 2019 Sustainability Awards winner will be announced at FachPack, Nuremberg, Germany on 25th September. Join us from 16:30 at FachPack's PackBox Forum for sustainability discussion, networking, drinks and the big reveal.