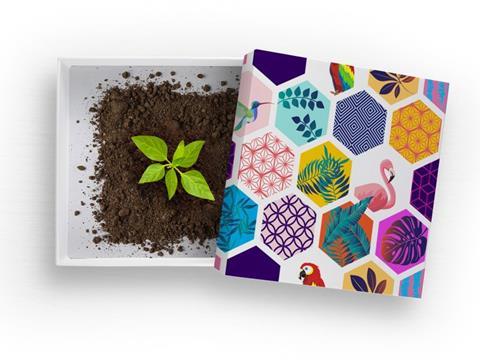 Next up in our series of Sustainability Awards finalist interviews is HP with its PageWide Technology Sustainability Impact, which focuses on the life cycle of a package - a finalist in the Best Practice category. We spoke to Adi Shorer, Product Manager, HP PageWide Industrial Corrugated.
Congratulations on being selected by the international judging panel as a Sustainability Awards 2021 finalist! Could you please introduce your successful entry and what's innovative about it?
We are very pleased to be selected as a finalist for the 2021 Sustainability Awards! HP PageWide Technology Sustainable Impact is all about the life cycle of a package. In the lines of HPs' sustainability guidance and leadership, the HP PageWide corrugated business is focused on sustainable solutions to customers and brands.
HP identified four main stages in the life cycle of a sustainable package: from raw materials, through printing and conversion, to consumption of the products and finally, to the packaging disposal processes - all are part of a sustainable circle. HP's innovation lies both in its holistic approach towards sustainability in the corrugated packaging space but also in its deliverables. The HP PageWide technology supports the process with true water-based inks, that as a raw material provide converters a worry-free use. HP PageWide true water-based inks contain no hazardous air pollutants for a safe and comfortable work environment. They are designed to meet worldwide regulatory requirements and to address a broad range of health and environmental considerations.
Digital printing allows print-on-demand quantities, reducing obsolescence and waste without the need for harsh chemicals for clichés creation. HP PageWide presses also run automatic clean up procedure for the Printheads, thus reducing the amount of water used for press clean up compared to analog presses. In addition, with the HP PageWide corrugated technology by non-contact printing processes, light weighting is enabled, and transportation-related CO2 emissions are reduced.
Although consumer consumption behaviour and usage of the packaging is uncontrollable, converters can offer the market packages that meet regulations, especially when food, infants, cosmetics and pharma are concerned. Boxes produced with the HP PageWide Technology, meet consumer safety demands and satisfy market requirements. With true water-based inks, 100% free of UV-reactive chemistries, corrugated packaging produced with the PageWide technology meet various regulations for food packaging. In addition, it provides non-detectable odor prints for packaging for cosmetics, pharma, etc.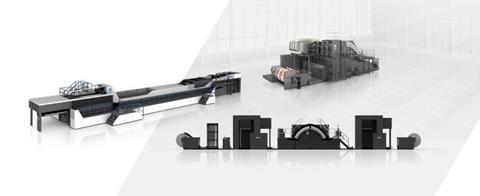 At the end of the circular process, the market has an increasing demand to verify boxes meet the standard of end-of-life processes. A box printed with HP PageWide inks can be recycled in standard processes and can be composted without jeopardizing the process with harmful components. In this aspect, HP PageWide technology is truly unique in the corrugated industry in making a sustainable impact, from creation to disposal.
What are the environmental challenges in packaging that your entry addresses, and what impact do you hope it will make?
There are various environmental challenges that the corrugated packaging industry is facing these days, one of which, is the public commitment made by world leading consumer goods brands to work towards delivering 100% recyclable or reusable packaging in a few years' time. With the rise of e-commerce, which grew exponentially due to COVID, the need for curb-side recycling of high value packaging (i.e., white liner with high graphics print) has also increased significantly, meaning recycling has now become a more complexed issue to be addressed.
The fact that packaging produced with the HP PageWide innovative technology has been verified for standard recycling processes addresses those recycling needs and commitments and reduces the carbon footprint of the packaging. Recycling is only one of the environmental challenges across the value chain and the life cycle of a box. At HP, we address the entire journey of a box, from raw material and production process, through consumption demands to end-of-life processes and offer our customers and brands to improve their sustainability profile and meet their commitment.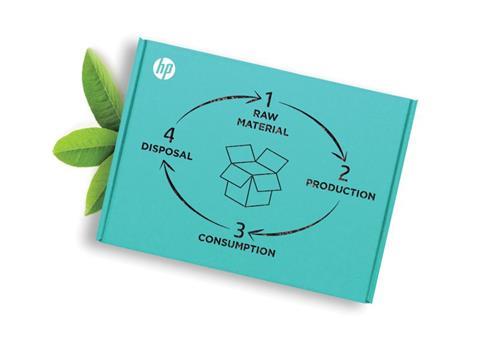 'Sustainability' in packaging is multi-dimensional – both in terms of objectives and challenges. Could you comment on the most important roadblocks you identify from your position in the value chain, and the kinds of solutions you would like to see addressing them (e.g. areas of technological innovation, collaboration, regulation)?
Different research on consumer behaviour towards sustainable packaging, are reflecting an increased awareness and consumption preference towards what is perceived by people as sustainable packaging. With increased awareness and more self-inflicted targets that brands are setting for themselves, it becomes clear that sustainability objectives are diverse, complex and sometimes extremely difficult to achieve.
The challenges that define 'sustainable packaging' for the everyday consumer looking to keep the environment clean and safe, mean different responsibilities to brands, converters and manufacturers. But are all value-chained players aligned with the same sustainable packagingattributes? This is an interesting question that needs to be addressed globally in a collaborative manner, between the brands, the converters and possibly consumers.