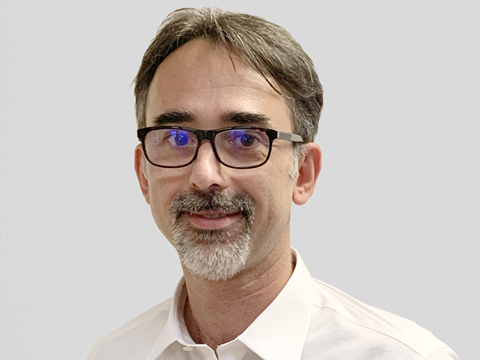 As the COVID-19 crisis continues to unfold, every member of the packaging value chain must adapt in their own way to ensure continuity and protect their employees. Fulvio Capussotti, executive vice-president of the Fedrigoni Group – of which self-adhesives papers and films producer Arconvert is a part – tells us how the group has been responding to the unique challenges this pandemic has brought.
How has COVID-19 impacted your business?
Thankfully, the spread of COVID-19 has not stopped operations at Arconvert, or Fedrigoni Group as a whole. It also has not interrupted the supply chain, but to guarantee business continuity in a constantly evolving context we have been monitoring closely each phase of procurement, production and delivery for some weeks, in order to quickly identify any complications and to plan for alternative scenarios.
Each day a specially appointed operational committee calls into a conference call and ensures that raw materials are delivered on time, that production continues smoothly, and that the carriers are able to deliver as expected. Should any of these things fail, for any reason, the committee implements the necessary measures to limit the damage. We have had few employees infected by COVID-19, fortunately not many and not seriously: they are all well now.
What measures are you taking to ensure you meet these challenges?
Above all, we care about the health of our employees and collaborators, so we have always been one step ahead of governments in introducing all the necessary measures to prevent the spread of the virus. Before it became mandatory, we favoured remote working for all employees and the adoption of web communication systems for meetings. Infrared body temperature measurements were introduced in the factories, as each shift came in. Where it was not possible to keep workers at least 1 metre away from each other (for the nature of the task), face masks were provided and made mandatory. Outsiders are also supplied with face masks, and in any case, they cannot get closer than a certain distance and must sign a declaration stating they are not infected. We doubled sanitization measures and installed disinfectant gel dispensers. These measures have been taken worldwide.
How do you see coronavirus impacting more generally on packaging / FMCG, and do you have any suggestions as to how the industry can mitigate these impacts? Which industry sectors will be particularly badly hit?
It is already clear how coronavirus is negatively impacting several industries like the manufacturing of non-essential products, hospitality and restaurants, or all those small businesses that are not able or ready to operate through e-commerce, to name a few.
On the other hand, coronavirus is also generating new packaging trends and opportunities, which are leading to an increased amount of packaging materials being employed, especially in retail. We are increasingly seeing fresh food items packaged and labeled individually to protect them from external germs during distribution and while in stores. Meat and seafood handling and distribution will also be more heavily regulated, and in our view, this will likely result in an increased demand for food traceability and identification mechanisms requiring a larger usage of both flexible and rigid packaging. We are also seeing a growth in the use of transport and logistics packaging, driven by an accelerated adoption of e-commerce due to COVID-19.
A pandemic like COVID-19 could lead to a permanent change in shopping habits: consumers are losing their fear of shopping for groceries online, and if the service end experience online are positive ones, they might not go back to brick-and-mortar stores as much as they did before.
Are there any broader lessons about packaging that industry – or society – should draw from the pandemic?
Sadly we can all see how quickly a virus can spread from person to person nowadays, and reach every single country in the world. On the other hand it is good to see people coming together globally against this common threat, sharing knowledge and best practices – and the packaging industry is no exception. Markets are becoming truly global, information and trends are propagated faster and faster, but the time to prepare for emergencies is shorter and shorter.
We all need to work to be prepared and able to rapidly react to future global events.