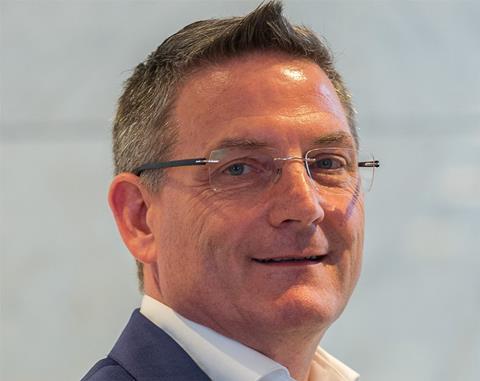 Following a year where everything was held online, conferences and trade shows have begun to transition back to in-person events. This was the case for the Plastics Recycling Show (PRSE) 2021, which took place at the RAI in Amsterdam on 4-5 November.
Organised by business media publishers Crain and Plastics Recyclers Europe (PRE), the two-day event saw 4000 visitors come together to learn about the trends and developments in plastic recycling and the technologies exhibited at the show. Exhibitors ranged from material and equipment suppliers to mechanical and chemical recyclers.
"People are coming here to see the trends…they are coming because they have an interest in recycling technology trends, buying materials, buying machines, looking to business models; these people are focused," said Ton Emans, President at PRE. "I feel one thing: that there is a drive and a passion to do it; everything is possible," he added.
Emans explained that when he began the collaboration with Crain to launch this show in 2015, his aim was to "make recycling business more viable". He believed that a recycling show was the best way to achieve this goal.
"Two years ago, we had 50% of the stands that we have today," he said. "Today, we had 186 stands, and I tell you that I expect to have more than 200-220 next year." He added that a lot of the exhibitors were sold out after this year's event, and that he expects it will be difficult to obtain materials after the show in 2022.
"If you ask my neighbour, he will tell you that when you don't have material, you need to invest in new equipment," he explained. "If you go to somebody else, they will tell you 'after next year, forget it'."
The cross-industry initiative RecyClass was one of the exhibitors at the event. According to PRE's website, the organization launched RecyClass "with the aim of helping brand owners and converters improve the design of their plastic packaging".
Led by recyclers, converters, brand owners, raw material producers and waste management companies, the initiative aims to guide the industry towards creating products that can be recycled back into high-end applications. One of the key areas that they focus on is developing 'Design for Recycling Guidelines'.
Emans said that this is the moment for brand owners to focus on designing for recycling, ahead of the EU's plastics strategy objective to make all plastic recyclable by 2030. "Don't waste your time, make it happen," he said, adding that by the year 2030, consumers are unlikely to accept plastics that are not recyclable.
"Now, you have to design a product so that it is recyclable, and not to find out that you stayed there, and it is unrecyclable and people don't want it," he said. "You have to understand that this is a question of time."