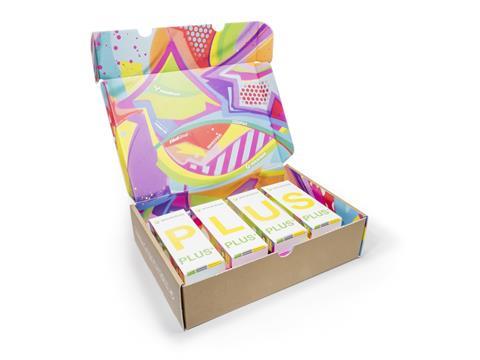 The PrintCity Alliance will be further expanding its activities for FachPack 2018 and is exhibiting at its shared stand in the PackBox, and also hosting a seminar on "Packaging design, finishing and production".
The Alliance's two, newest members, epple and IST Metz, will be joining the team for the first time.
Innovations without having to go far The Alliance will be exhibiting its latest joint project, a multi-part, highly finished luxury package for a cosmetic product, and a number of other current products and solutions: Cartonboard with ecological barriers, digital finishing, brand protection, an extremely low-migration UV gloss lacquer, inks for inside package printing and a virtual reality headset produced with UV technology.At the shared stand, visitors can see a complete range of innovations without having to go far.
Seminar: "Packaging design, finishing and production"The seminar will address the following questions based on numerous samples and practical examples:How can a brand be ideally positioned at the POS? What impact does e-commerce have on packaging? What new technologies can help me position my product more effectively? What options exist for communicating directly with customers? What role can digital printing play?
The seminar takes place on Wednesday, 26.09.2018, from 10:00 a.m. – 12:00 p.m. in the PackBox (Hall 7).
Participating companies:Epple Druckfarben (offset inks and coatings), IST Metz (UV curing systems), LEONHARD KURZ (hot stamping and cold foil applications, holograms), Metsä Board (folding cartonboard), WEILBURGER Graphics (varnishes, adhesives and water-based flexo inks).
FachPack 2018: 25 to 27 September, Nürnberg, Germany.PrintCity Alliance will be in Hall 7A 136 / 138 / 148