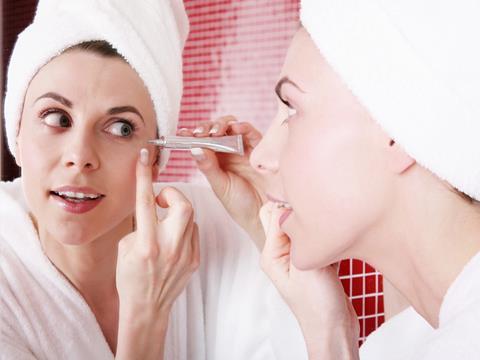 The European Tube Manufacturers Association (etma) has released its report detailing how the European tube market fared in the first half of 2021, with total deliveries of aluminium, plastic and laminate tubes apparently increasing by 0.5% to around 6 billion units.
Etma says that various sectors experienced increased deliveries in the first half of 2021. According to its report, deliveries increased by 4% in the dental care market and 2% in the cosmetics market, while there was a 10% and 13% rise for the food and household product industries respectively.
Further, Etma claims that the demand for cosmetic tubes can be attributed to the increasing mobility of consumers following the relaxation of lockdowns in response to COVID-19. This segment was also apparently boosted by the re-opening of hairdressing and beauty salons after temporary closures due to the pandemic.
The food and household sectors benefitted from consumers eating more food at home, according to etma. It adds that the pandemic and consequent lockdowns have resulted in consumers allegedly having "a greater focus on [their] well-being" while in their own homes, further supporting growth in this segment.
However, the organisation also says that deliveries to the pharmaceutical industry fell by 11% in the first half of 2021. It claims that this decrease is a result of fewer visits to doctors during the pandemic and falling demand for prescription drugs, which are often packaged in tubes.
Etma adds that, in terms of material composition, laminate tubes represent a 38% share of deliveries made by its members, closely followed by aluminium tubes with 35%. Plastic tubes apparently corresponded to the lowest proportion of deliveries at 27%.
According to etma, challenges for the tube industry during the first half of 2021 included "drastic increases" in the cost of raw materials, primary materials and services. It claims that prices for aluminium, plastics, paints, printing inks, closures, cardboard boxes and transport remain high.
The association adds that, more positively, supply chains have held up so far, allegedly because of long-term planning by tube manufacturers. It says that out-of-stock situations could continue to be avoided due to planning efforts by its members.
In the first half of 2020, etma also reported a 0.3% rise in tube sales and deliveries by its members despite the "extremely difficult economic environment" posed by the COVID-19 pandemic. Reporting on 2020 as a whole, etma says that the tube industry was "very robust" despite the challenges of the pandemic, with the industry only dropping by 0.4% overall compared to 2019.
Etma's newest report suggests that the tube industry remains "stable", with some improvement in specific segments. Concluding its report on the first half of 2021, the organisation says its members are "looking to the coming months with cautious optimism".