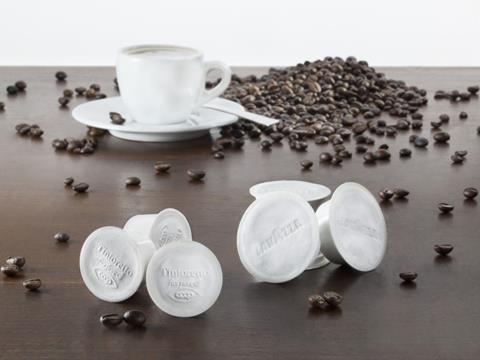 The imperative to "recycle more" will be effective only if industry, governments and advocacy groups join forces to build a "plastics system that works". By implication, this means changing an economic model that thrives on wasteful products and packaging, and developing a portfolio of products, preferably based on locally available resources, that aims to close the loops.
This is the business model that European companies like Novamont are striving for, as pioneers in the sector of bioplastics and biochemicals – produced by integrating chemistry and agriculture in the local areas – involving local communities.
More than two thirds of the 96 million tonnes of bio waste generated in the EU still end up in landfill. It is estimated that a EU policy aiming at zero bio waste in landfill or incineration would generate about 50 million tonnes of CO2 savings, €10 billions of investment in territorial development and tens of thousands of jobs.
There is a range of new integrated technologies ready for scale-up if only the EU promoted such models by developing relevant standards, advocating for proper green public procurement implementation by member states, and provided a regulatory environment that boosts bioplastics applications.
More info:
Mr. Anders Wijkman is an opinion maker and author. He is co-president of the Club of Rome and Chairman of the Swedish Association of Recycling Industries. Anders has served as a Member of the European Parliament (1999-2009), Assistant Secretary-General of the United Nations, Policy Director of UNDP and Secretary General of the Swedish Red Cross. Anders is a member of the Swedish Royal Academy of Sciences, the World Future Council and the International Resource Panel. With Professor Johan Rockström, Anders co-authored "Bankrupting Nature" (2011) which describes the deep denial surrounding the global environmental challenges.
Ms. Catia Bastioli serves as CEO at Novamont, a world leading group in the development and production of bioplastics through the integration of chemistry, agriculture and the environment, and is Chairwoman at TERNA, Italy's electricity transmission grid operator. Catia is also Chairwoman of the Kyoto Club Association, a Director of the Cariplo Foundation, a Full Member of The Club of Rome and sits in important Advisory Boards at European level, namely the High Level Group on Key Enabling Technologies and the Bioeconomy Panel. In 2013, she received the "Eureka Prize" for technological innovation and in 2007 the "European Inventor of the Year" award for her inventions related to bioplastics and for managing to translate her research results into industrial products.
Novamont is a world-leading group in the development and production of bio-based and biodegradable bioplastics through the integration of chemistry, agriculture and the environment. The company's key applications include packaging, organic waste collection, retail carrier and produce bags, disposable tableware and agricultural mulch film. Cutlery, plates and cups used for the 2012 London Olympics were made of Novamont's Mater-Bi®, a bioplastic fully compostable according to EU standard EN 13432. The company partners with a network of cities comprising Geneva, Milan, New York, Paris, San Francisco and Vienna engaged in the separate collection of bio-waste. Novamont has a portfolio of over 1,000 patents, 600 staff and a global turnover of €170M (2015). It has its headquarters in Italy, foreign seats in Germany, France and the United States and operates through its own distributors in Benelux, Scandinavia, UK, China, Japan, Canada, Australia and New Zealand. The company is a Core Partner of the Ellen MacArthur Foundation's New Plastics Economy initiative designed to solve the plastic packaging problem globally.