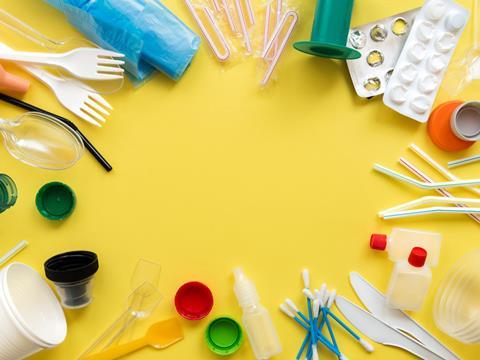 In light of the COVID-19 pandemic, European Plastics Converters (EuPC) has sent an open letter to the EU Commission advocating for the postponement of the Single-Use Plastic Directive.
Originally published on EuPC's website, the letter opens with the assertion that: "since the beginning, the Single-Use Plastics Directive has proven to be a difficult piece of legislation to follow and implement both at a commercial level and at a national level."
In the view of EuPC, the directive was driven by "political" motivations, rather than practical ones: "The EU Commission DID NOT TAKE into account the hygienic consequences of banning or reducing Single-Use Plastics… We are, and will be, in a completely different world where hygiene and consumer health will be the number one priority for all of us."
"The bashing on plastics followed by many politicians is now backfiring," the letter continues, "and it's time to work together to rebuild the economy and safeguard consumer health whilst driving the circularity of the plastics industry."
EuPC concludes the letter by asking the EU Commission to postpone the deadline for the implementation of the SUP Directive for at least an additional year at a national level, and to lift all bans on some single-use plastics items.
This postponement, the organisation says, will give the industry more time to focus on more urgent measures in the fight against COVID-19 by distributing SUP in emergency situations.