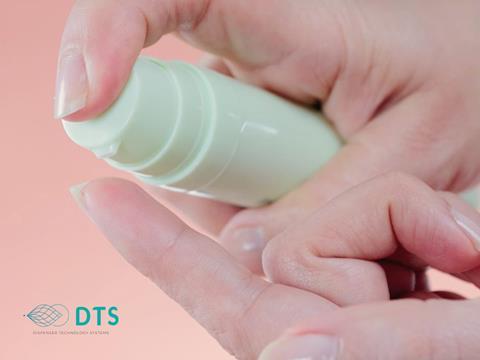 In light of its mono-PE airless systems being certified as 100% recyclable by Institute Cyclos-HTP, DTS Europe outlines its design-for-recycling mindset and broader sustainability goals for cosmetics packaging in this edition of the Spotlight.
DTS Europe - part of the Wista Packaging group - has been awarded the AAA+ class 100% recyclable European certification by the internationally recognised Institute Cyclos-HTP, which specialises in rating, assessing, and certifying the recyclability of packaging and goods.
Pioneers in the development of mono-material airless systems, the Portuguese company recently obtained the AAA+ 100% recyclable certification based on the requirements and assessment catalogue of the Institute Cyclos-HTP for certification on a European scale.
This Certificate guarantees the commitment of DTS Europe and Wista Packaging to offer the market sustainable packaging designed according to eco-design requirements for recyclability and committed to the circular economy, ensuring that the life cycle of the packaging will be maintained within the supply chain and can be reintegrated into the manufacture of new PE packaging.
Mono-material and Innovative Eco-Designs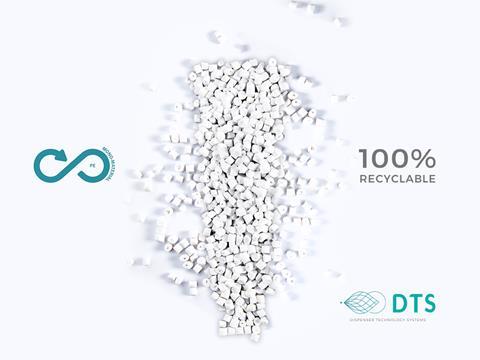 The development and innovation departments always have the eco-design of their products in mind, always rewarding product development on the concept of mono-material, recyclability, and packaging optimisation.
"Recycling is an important factor of consideration in the development for a sustainable use of resources. Our premise is the sustainability of generations and therefore DTS Europe focuses on 4 pillars (Reduce, recycle, use renewable resources, and contribute to a circular economy) in the development of our designs." - Head of Sustainability & Environment of DTS Europe
Reduce: Very light packaging, which, because of this characteristic, reduces the amount of raw material (PE) needed for its production.
Recycle: The use of a single raw material - 100% polyethylene - allows harvesting, classification, separation, and recycling to be within European levels for HDPE packaging and tubes. Being 100% recyclable generates a high-quality PCR.
Renewable Resources: As it is mono-material (100% PE) it can be developed and incorporate a green PE-based design - a carbon-negative option.
Circular Economy: Being a mono-material packaging, it has all the necessary characteristics that guarantee the quality of the polyethylene after recycling, generating a high-quality PCR, totally integrated into a circular economy.
A way of being beyond product design
The DTS Europe - Wista Packaging group has a holistic mindset and wants to contribute to a new generation of beauty in the cosmetics world. "We want to help our customers offer more conscious and sustainable solutions.
"In addition to the concern about how we design our products, we care a lot about the footprint we leave on the planet, and for that reason we not only use green energy throughout our factory but also act locally with our community in order to give back the carbon emitted in production, having our goals aligned with the European Union, becoming carbon neutral before 2050."- Head of Sustainability & Environment of DTS Europe.
This content was sponsored by DTS Europe.