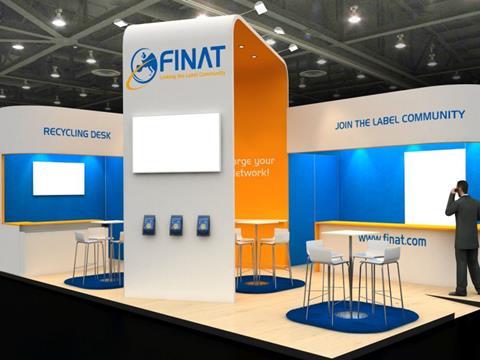 The flag bearers of the European label industry -- the international label association FINAT and Labelexpo Europe founders Tarsus Ltd -- are celebrating the 25th anniversary of their partnership this year at the biggest-ever Labelexpo show, taking place at the Brussels Expo, 25-28 September.
An industry initiative
At the heart of their present co-operation is the establishment of the Labelexpo Advisory Board ('LAB'), composed of representatives from Labelexpo organisers Tarsus, FINAT board members, and show exhibitors. In an industry that is continually growing and changing, the LAB's key mission has been, and continues to be, to expand the event's profile to include all the 'new technologies' that now form part of the definition of a 'label'; and to make both exhibiting and participation in the associated events programme a truly special experience. Their efforts, coupled with the first results of long-term investment by the event venue, will deliver improvements in logistics, facility management, and visitor convenience for this year's show, which features an awe-inspiring total of 700-plus exhibitors from more than 40 countries around the world.
On-site events
The show itself is enhanced by a lively agenda of on-site workshops, seminars, and, of course, the presentation dinner at which this year's Global Label Industry Awards will be presented.
FINAT will be welcoming members, as well as potential association members, to their stand, 11A31, for refreshments, and to preview the new base of advanced online features which the members-only website offers today, along with their strong year-round events programme. This includes a series of webinars; FINAT's biennial Technical Seminar next March, updating members on the state of the art of self-adhesive technology along the supply chain; its major annual opinion-leading event for senior managers, the European Label Forum in June; and, for young managers in the label industry's many and varied disciplines, the lively Young Managers Club Congress, taking place later in 2018.
European Digital Label Study
Labelexpo Europe will also be the launch platform for FINAT's Digital Label Study, an authoritative report, commissioned from LPC – specialised in research, technical PR, and commercial due diligence within the printing and packaging industries - which will offer a critical analysis of the current digital label printing technology landscape in Europe, as well as identifying trends and future projections relevant to digital label print across different regions and sectors. The report is based on a survey conducted with more than 100 label companies across Europe, who were asked questions on topics ranging from the profitability of their digital presses; their most significant challenges associated with digital label production; and the opportunities they see for digital label printing in the near and longer-term future.
'Young Talent' initiative
FINAT will also present an update on the important topic of attracting 'young talent' to the labels and package printing industry. At the beginning of this year, FINAT launched an initiative, together with the German label association VskE and other national associations, with the objective of developing an industry campaign that can be instrumental in attracting the 'next generation' workforce for the label industry across Europe.
Recycling awareness
A special feature on FINAT's stand will, once again, be the Recycling Desk, at which visitors can obtain information about the various recycling solutions for spent release liner, and where a special video will be launched to promote awareness among both users and manufacturers of labels concerning the necessity, and benefits of, secondary uses for spent liners.
Visions of (future) labellingOn display on the FINAT stand will be the winning entries in this year's prestigious FINAT Label Competition. Not only are these labels the best in their class, but what is equally interesting are the stories behind their success. FINAT will present a series of video-recorded interviews with the winning companies in the main category groupings, to provide a source of inspiration for continuous improvement and innovation which will be rewarded in future editions of the competition.
The Label Academy
FINAT will also be encouraging participation in Tarsus' growing Label Academy initiative – providing label and packaging industry technical training online in topic-specific modules, with the opportunity for students to acquire technical certification for each successfully completed module. Today, Label Academy certification is accepted around the world as a valuable, 'industry standard' qualification.
'A must-attend event'Comments FINAT Managing Director Jules Lejeune: 'For all concerned in the label and product decoration value chain, from raw material supplier to brand owner and retailer, Labelexpo Europe 2017 is a must-attend event'.
More info: