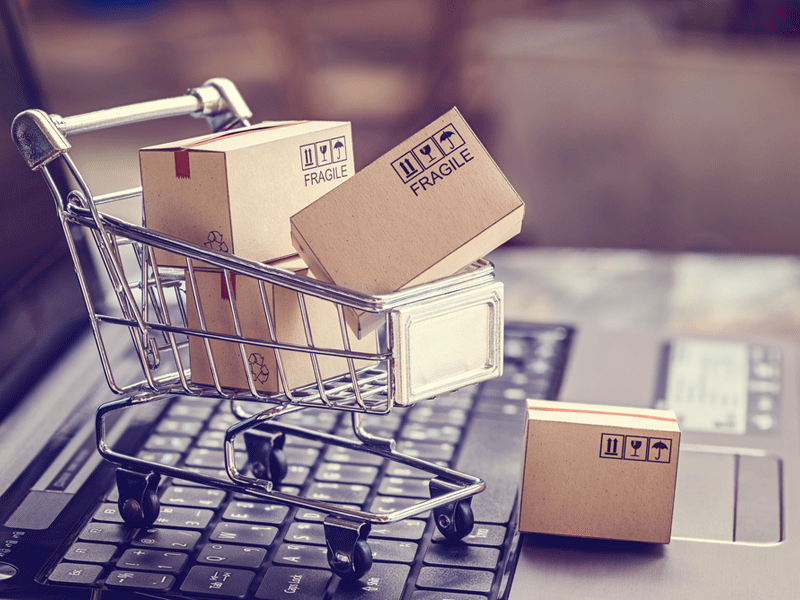 As the eCommerce sector becomes more crowded and accessible for merchants of all sizes, what can make you stand out? Packaging and eCommerce specialist, Gary Spencer of Packaging Shack, explains all.
To say that eCommerce is a crowded and growing marketplace in 2019 is to understate the breadth and scale of what is occurring at the moment. After all, it's been estimated by Nasdaq that in 20 years' time, 95% of all transactions will be facilitated by eCommerce and this year is set to see 18% of all UK retail purchases occurring online.
This begs the question, what can be done to stand out in such a marketplace? For most SMEs, brand remains crucial. It might seem obvious, but we're of the opinion that no matter how good your product is; if your packaging is not a continuation of your brand, then you need to consider the implications, which can often be dire.
But where to start? Simply choosing a product for your goods that fits and will protect a product is no longer enough. If your brand gives off certain signals, messaging and a style that customers buy into, why skimp when it comes to the crunch? There's a gulf when it comes to the links between what a website, eCommerce platform and what the consumer receives that can be incredibly frustrating to see done wrong. What's even more infuriating for us as manufacturers and eCommerce specialists, is that it's something that's very easily solved.
A luxury brand that spends significantly on an eCommerce platform, on manufacturing a fantastic product and the associated marketing across social and digital advertising can be completely undermined by its packaging if it doesn't match. It is surprising that this element of a business is often the most neglected.
Even if care is taken, many manufacturers can be let down by the smallest elements. Having incredible printed box packaging, textured surfaces and innovative shaping can all be let down if the constituent parts such as labels, tags, tape or protective materials are of questionable quality. The old analogy of pebble-dashing a stately home comes to mind, why go to the effort of a polished product if it can be so easily be stymied by one small detail?
What must be considered when putting your packaging strategy together is to imagine that the brand messaging doesn't drop out once a customer clicks 'purchase'. Your responsibility as a merchant, or indeed a supplier is to chart the brand journey from initial touchpoint to the customer receiving the product in their hands.
But how to make this work from a balanced point of view? There must be a balance between the key aspects of packaging as a business, you must consider the options available, sustainability and cost.
The options these days are obviously myriad, but the main thing to remember is to ensure your choice matches your brand. Need a sturdy, workmanlike option but a clear, branded message? Corrugated is obviously your friend and printing can ramp up your key messaging. Need something subtle, yet protective? Go for fine stock and shaped around your product's most delicate areas.
This of course has to be tempered by the need to be eco-friendly and sustainable. In many cases, packaging is a major concern for consumers. If food packaging is anything to go by, 2019 could well be the year we see major changes within sustainable materials, the outright rejection when it comes to plastic straws and other materials seen as harmful will only spill into packaging more and more.
Great examples of innovation include this customer-focused unboxing experience provided by Scent By Mail, which takes customer experience to another level altogether. Making something memorable can work wonders.
This all leads to cost, but the fact is it's a small price to pay for future business from otherwise loyal and faithful customers. Your brand is a reflection of your intentions for now and for the future, why let it die on the way to your customers?