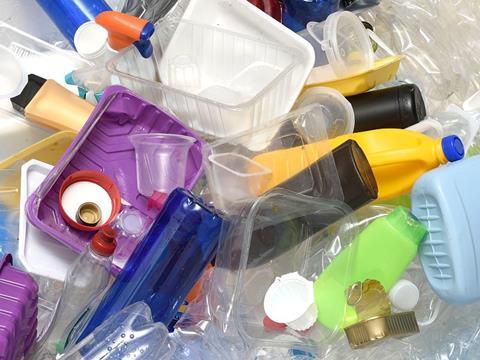 It is becoming increasingly clear that a key challenge when including recycled materials in packaging is a lack of available recycled materials which is directly at odds with EU directives requiring to increase the percentage of recycled materials within packaging products. Recyclers have the capacity to recycle more, so we have to find a way to boost the amount of available recyclates and avoid bottles slipping through the net, for example because a sleeve prevents them from being recognisable as being recyclable. Smart packaging technologies can help with this, and for me, the best smart technologies are simple ones, involving tags being placed on the bottle itself which can be read by camera systems. These tags just contain a simple code that can be read by camera systems. Technologies such as digital watermarking are on track to boost the amount of available recyclates. There are further exciting applications for these tags in combination with the smart devices we all have in our lives nowadays, containing information about the bottles' content or instructions about how to recycle them.
What sustainability initiatives would you like to highlight?
At PACE, McBride is announcing the launch of bottles with 50 per cent recycled content that are soon going to be rolled out for several customers across Europe. With a packaging sustainable focus we as private label company are ready to introduce recycled material RPE/RPP. However, the complete roll out remains a commitment between producers and sellers. In addition, the company introduced bottles with perforation at the sleeve to make them easier to remove and therefore enhance recyclability. Furthermore, we removed the masterbatch for sleeved bottles, i.e. the pigment in the bottle to further boost recyclability. These are quite major steps for household packaging, which has somewhat lagged behind other areas such as food packaging.
McBride also expanded its sustainability efforts to doypacks – a customer recently attributed to McBride an award for a doypack made with mono materials. We are developing doypacks both with mono materials and recycled materials It would be easy to assume that the cost of recyclates is cheaper than virgin material, but in fact recyclate is more expensive. Customers are often keen to launch their packaging with recycling content, but the extra cost can be problematic. Nonetheless, there is great interest and commitment out there.
Join Eric Kaddari at PACE, 13th - 14th March 2019.