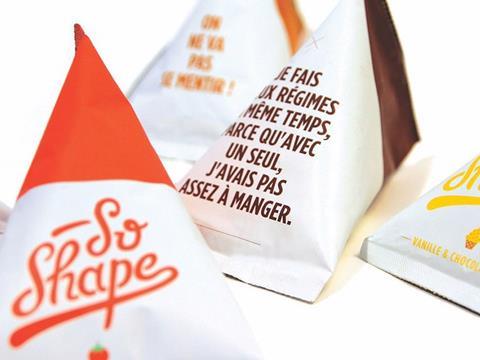 Generalisations about digital as short run medium are misplaced, argues Matt Baldock, business manager, UNI Packaging. It is an 'any quantity' solution, so the notion to be tested is in fact the opposite, he says: is flexo defending its ground knowing that the digital movement is encroaching on its market share?
Following yesterday's comments by Shahid Sheikh of Clifton Packaging, Matt Baldock puts the case for digital growth.
Run lengths
A print job is rarely only based on run length. It is based on a viable commercial proposition, potential and quantifiable added value and product quality. So let's look at these points in more detail:
1. Commercial - on short run jobs, the unit cost is higher. This is true no matter what product is being manufactured across all industries. The reason why a lot of emphasis is being placed on cost is that never before had it been possible to produce printed packaging at such a range of volumes. Yes, a small run costs more - based on principle of economies of scale - however a printed pack is more likely to sell on shelf than unprinted (with and without labels), and more outlets will be willing to take the product if it is printed. So the extra cost in printing short run, is full of added value and bringing more opportunities - the packaging sells itself. Then you can scale up production and pricing becomes commensurate with other technologies. In addition, there are no plate costs. Imagine a flexo range of five designs, with eight colour print on each. You would look at circa £200 per plate, potential total £8000. There is immediately a significant cost before printing has even begun.
2. Added value. There is no limit to added value, especially when looking at variable data and creative solutions (Share A Coke, Nestle Kit Kat, Oreo Colorfill). The interactive potential with digital print, via invisible watermarking for apps - taking a consumer to another revenue generating area online, utilising the power of IT - is an infinite licence to improve consumer engagement and cater for 'Generation Y' who are, whether we like it or not, the consumers who are fuelling the world's economy right now. Differentiation is essential on shelf in a crowded market. Standard print formats have their place for long runs of 'commodity' behaving products, but for brands who want to position themselves differently and disrupt a sector, they need something more. And this 'more' will become more and more prevalent and is/will refresh the retail sector.
3. Product Quality - from a technical perspective, flexo cannot come close to the print quality digital print can output - it is on a par with gravure printing. Flexo can achieve up to 150 LPI on a special high line plate, whereas Gravure and Digital can achieve 180 LPI. Flexo can offer specific pantone printing and digital works using CMYK, but the reality is the specific inks in the digital market are very different to standard inks, and can hit 97% of pantones. With many digital presses offering seven colour units you can actually print in CMYK+Orange, Violet and Green.
In addition, when looking at pouches, flexo plates by nature will each have a 'butt join' when wrapped round a cylinder in preparation for printing. This gap is visible on pouches, usually on each edge of the pack - which will have either an unprinted 2mm edge or an edge filled with a single colour. With digital printing, you can have full edge to edge printing, with the only compromise not with print technology, but with bagmaking itself (when having to clear an eyemark track so needing contrasting colours). From this angle too digital offers an ideal solution.
Ideal for mainstream
Absolutely ideal for mainstream - see previous comments on added value. A new digital press costs a similar amount to a flexo press - payback on a digital machine is not going to be very quick when only focussing on tiny runs. Hence we challenge once again the stereotype of digital as solely short run technology, to the detriment of the industry who wants to see innovation and truth, instead of smokescreens and self-preservation. There has been a suspicion and fear of new technology coming into the market but we must remember that during the time where flexo and gravure were the only options for flexible packaging, things like 'the internet' have become mainstream, offering people more and more information and choice; yet the packaging sector had remained stagnant. Progress is necessary to give people what they want without compromise, a very 'millennial' concept.
Speed
The key driver for digital print in both flexible packaging and labels is speed. With products being able to be turned around in as little as one week, it aids supply chain planning, saves physical space in factories and offers a just in time solution which can have last minute changes to react to any market stimuli. In flexo or gravure, this design change process takes an amount of time as plates would require re-making which may not be helpful to the customer at all. Digital eradicates such issues. At a time where newspapers are on the decline, packaging remains strong, and perhaps needs to become the physical source of information that the papers no longer offer. It is also an opportunity to relate to your customer, far more frequently than at present. Packaging is now expected to be more than a product vessel.
Future
In the coming years we will see newer digital presses in the market offering higher speeds, even lower costs and different background cost models to those evident at present. It is no secret that digital technology wants to overtake flexo in terms of machine speed efficiency and performance, and it has already achieved its goal of surpassing product quality, environmental friendliness through both energy efficiency and lack of waste film per job. To dismiss digital is to dismiss what end consumers want, and when ultimately they are responsible for all of our businesses staying alive, it would be remiss to ignore market needs.