A fundamental rethink for a healthier life world wide.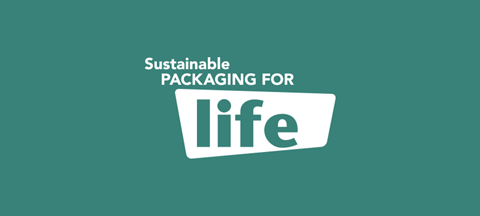 What does sustainable packaging design really mean and how can it be implemented across the industry? Victoria Hattersley spoke to Dr Betül Türel Erbay, Sustainability Director at Elif, to get one company's perspective on the systemic changes that are needed.
When we last featured Elif in this series, we focused on the company's motto of 'Sustainable packaging for life', with a particular emphasis on materials innovation. But circular packaging starts with design; that's why, this year, we are going to focus on how packaging design can help the industry achieve the overall goal of circularity.
Elif's recent acquisition by global sustainable food packaging provider Huhtamaki has further strengthened its focus on sustainability. As Selçuk Yarangűmelioğlu, CEO of Elif said at the time the acquisition was announced, the two companies' strategies are aligned in several key ways.
"We are excited to join Huhtamaki, a company that shares our sustainability and growth vision. Elif has always been a dedicated partner for multinationals with a best-in-class asset base, service, and quality. Under new ownership, we will continue to deliver sustainable solutions to our customer base globally, enhance our focus on fast-growing emerging markets, realize synergies through scale and expand our capabilities. As a Huhtamaki company, we have now an even broader offering, which is part of the solution to future challenges."
"We are excited to join Huhtamaki, a company that shares our sustainability and growth vision. Elif has always been a dedicated partner for multinationals with a best-in-class asset base, service, and quality."
One of those main areas of alignment between the two companies is of course the emphasis on developing packaging that is designed for circularity. For Elif, this means a focus on four broad areas –resource efficiency & recycling, circular supply chain, product life extension and sharing data platforms – although inevitably, as we shall see, there will be crossovers between each. Nothing is simple or clear-cut in this industry.
'BEYOND THE RAW MATERIAL'
Achieving circularity in packaging means far more than a consideration of the raw materials we put into it. There are so many other elements that have an impact, from closure systems to carry handles or the printing technologies we employ, to name just three.
"To redesign the packaging for sustainability we must consider beyond the raw material," says Dr Betül Türel Erbay, who goes on to give an example of how this can work in a real-world setting. "In 2021, in close collaboration with Velcro Companies, an industry-leading global manufacturer of innovative fastening and closure solutions, we developed a recyclable PE pouch with a fully recyclable PE closure. We aim to anticipate trends and to understand as well the needs of the customers of our customers."
Looking beyond the raw materials also comes down, as we have discussed many times, to keeping things as simple as possible– and that means an emphasis on mono-material solutions.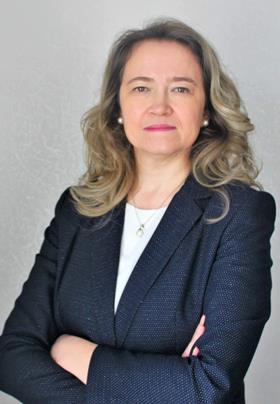 "Mono-materials are particularly crucial for the packaging industry," says Dr Erbay. "Any reduction in packaging structure, or anything that makes the packaging easier to be recycled, creates huge benefits to our world. These structures eliminate the need for laminations, therefore no need for material separation in recycling processes, which makes it much easier to achieve recyclability."
- Dr Betül Türel Erbay, Sustainability Director at Elif
Elif is already making strides in this area. Fully recyclable polyolefin-based flexible packaging materials constitute 91% of its product portfolio – the remaining 9% it is starting to replace with mono-material solutions. ElifProLite is a high barrier laminated packaging solution for the flexible packaging industry that is "fully recyclable thanks to its mono-material structure& homogeneous composites which are suitable for recycling through the available corresponding recycling streams.
"There is a big opportunity in mono-material packaging, where it can be used to promote recyclability while also educating the end-user to dispose of it when necessary. But the success of mono-materials will depend on the support and development of recycling systems from collections, sorting, to recycling."
INKS AND DE-INKING
Aside from mono-materials, the types of ink or printing technology used can also impact the recyclability of a package. An example of Elif's innovation in this area is a recyclable monolayer PE pouch project using EB (electron-beam) printed recyclable packaging, developed in collaboration with Comexi, ESI, Sun Chemical. The project uses solvent less printing technology for a recyclable mono-layer PE stand-up pouch.
"This project allows us to replace reverse print and lamination by surface print with in-line EV varnish. Therefore, we are able to reduce energy consumption and carbon emissions during the printing process, and thanks to the reduced layers of the packaging we use less material during production ."

When it comes to resource efficient solutions it is of course also important to focus on increasing the amount of PIR & PCR content or replacing fossil-based materials with biobased or renewable ones. But there are challenges here, too, when it comes to recyclability.
"The quality of recycled structures is often a challenge, especially when it comes to recycling printed packaging materials. During the recycling process, it is challenging to reach the standard that is required to create new packaging materials."

We are hearing an increasing amount about the role de-inking technologies can play in ensuring the recyclability of a package, particularly when it comes to facilitating greater use of recyclates which is of course a vital part of the circular economy.
"Unappealing colours and/or bad odours are just some side effects of recycled materials recovered from printed packaging. However, by developing and demonstrating a technology that increases the recyclability of the packaging, we can remove contamination and recycle the printed material properly. This can be achieved by focusing on removing ink, which is an important step for a truly circular economy. De-inking processes allow us to increase the recyclate quality as well.

MEETING EVOLVING DEMANDS
We must also consider the ways in which changing expectations – both from Elif's customers and from consumers – as well as more large-scale market forces will influence packaging strategies moving forward. These changes relate to both a growing awareness of the need for sustainability and an ever-greater emphasis on convenience and ease of use for a changing population.
"Price volatility and resource scarcity concerns will continue to drive demand for high-quality recycled materials, as well as stricter regulation and fiscal policy which impose costs on disposal and financial and non-financial incentives for recycling efforts," says Dr Erbay. "Furthermore, trends are impacting packaging. We need to address these trends such as demographic changes and the growing use of e-commerce through convenient and eco-friendly packaging; e.g. easy-opening, re-sealable and tamper-proof solutions. We offer solutions to reduce food waste through smaller portions sizes and barriers solutions."
To give just one recent example of how Elif works with its customers to meet these evolving demands, it recently developed, in collaboration with its multinational consumer goods clients, a new solution for the feminine care market: a 50% PCR-containing PE bag. The aim of this project was to produce the thinnest possible PE film (down to 30 microns) containing 50% PCR but without compromising the film performance, material quality, or visual appearance.
"The solution addresses today's lifestyles through convenient and eco-cyclic packaging. A key objective was to save materials and ensure lower CO2 emissions, e.g. through a lighter weight solution. This will also support the safer and proper disposal of the product at the end of the lifecycle."
KEEPING THE MATERIAL IN THE LOOP
It is clearly imperative that the industry moves away from a linear economy towards a circular one and this means rethinking not only the way packaging is designed but also the ways in which raw materials are reused at the end of the life cycle. To ensure resource efficiency, material must be kept in the loop as long as possible through a 'cradle-to-cradle' sourcing structure, while also extending the life of the product it contains. It's a careful balancing act.
"The business model for resource efficiency is about reducing and minimizing the use of non-renewable resources," she says. "Especially, it covers the production of material for recycling and reuse. The circular economy aims to keep the material in a closed loop for as long as possible."
Here again, Elif's solutions are geared towards advancing this agenda. ElifHyPEr, for example, is a high-performance PE flexible packaging film. According to the company, its improved barrier properties make it an alternative for multi-layer laminated packaging and with a 2-fold increased moisture barrier for HDPE and LLDPE. Due to the machine-direction-oriented structure, it provides similar toughness to PET while providing 100% recyclability.
"A key objective is that our packaging solutions extend the product life-cycle and ensure afterwards a safe and proper disposal of the product. As a flexible packaging converter, we are aware of our responsibility and take necessary action. We support a circular economy by keeping the products in the economy as long as possible."

DATA SHARING
For Elif, the final part of the circularity equation is ensuring we utilize data in the most efficient way possible. We have often heard of the need for greater knowledge-sharing and collaboration along the supply chain if we are to reduce the amount of waste we are producing. A key part of this comes down to data-sharing platforms.
"A sharing platform is a circular business model that encourages industry stakeholders to collaborate with each other by renting or using a product together. The main idea is to optimally increase the utility and value of a product, thereby reducing the number of waste left in the landfill."
To give an example of such a platform, Elif is a member of The Turkish Materials Marketplace platform, managed by BCSD Turkey with funding support from the EBRD. This is an online platform through which one organization's waste and/or by-product becomes another organization's raw material via material exchanges.
A 'FUNDAMENTAL RETHINK'
From all of the above, it's very clear that while material choice is important for circular design there is far more to the equation than that: for a brand owner to achieve this they may need to entirely rethink the way they operate both internally and in relation to the wider supply chain. As ever, it's worth reiterating that no member of the value chain can operate in a vacuum if we are to 'join the dots' from a sustainability perspective.
All of this will compel companies to adopt more responsible practices in future to meet stringent environmental targets and ever-greater consumer awareness of packaging waste.
"We should consider the extended producer responsibility (EPR) right from the start of production," says Dr Erbay."For this, we should think circular, redesign the existing products, and act with a sense of environmental responsibility.
"We especially need to rethink the packaging, product, and business model. To unlock the full opportunity, it's necessary to move beyond a focus on incremental packaging improvements to fundamentally rethink how products and services can best be presented to a user."

This premium feature brings a completely new way for you to interact with our audience through a combination of collaborative editorial and premium promotion. An article written together between you and Packaging Europe's content team, The Wider View will have a dedicated widget across all web pages & eNewsletter, and will link to a stunning, long-format web page put together by our design team featuring your graphics and branding. Carrying no other advertising, and pushing the limits of ordinary web communications, this is the ultimate digital content package.