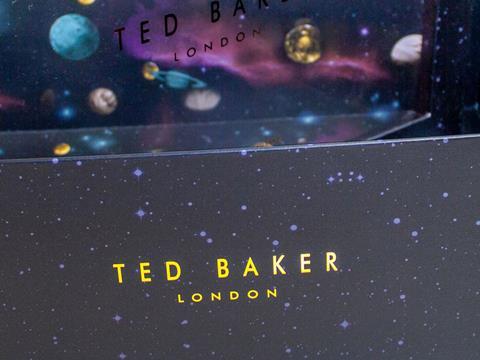 As retailers worldwide begin to brace themselves for the annual Black Friday shopping frenzy, there are concerns that the mammoth 'day of deals' is fuelling an unhealthy over-consumption of goods.
One industry insider, CEO of Delta Global Robert Lockyer, fears the much-anticipated shopping bonanza is causing product pollution and contributing to climate change. And he believes the ease with which shoppers can return their unwanted items for a refund simply adds to the growing global environmental crisis.
"Savvy shoppers have become accustomed to bagging a bargain and this expectation is devaluing both the product and the brand," says Lockyer, who runs a luxury packaging provider for retailers like Estee Lauder, Ted Baker, and Radley.
"As people increasingly shop from the comfort of their sofas, we've seen their spending habits escalate as they take advantage of discounts and retailers' willingness to subsidise the return of goods."
And he warned of the effects of adding even more sales days to the shopping calendar: "Many brands try to extend the profit period, with week-long and even month-long sales, persuading shoppers to buy online and in-store multiple times and across multiple days, which duplicates deliveries and mileage.
"This has all led to an unhealthy overconsumption of consumer goods and has caused increased carbon emissions."
The BBC recently reported that more than 300 clothing brands are asking shoppers not to buy anything in the Black Friday sales - on November 29 - because of environmental reasons. Many leading fashion and beauty brands are still taking part in this year's discount day, although fewer luxury brands seem to be involved, says Robert.
Here Lockyer discusses why, despite these worries around Black Friday, customers are still counting down to a deal not to be missed.
What are the risks of these big retail discount days?
As consumers get caught up in the frenzy of getting more for their money and brands see the opportunity to generate a surge in revenue, Black Friday still seems to be an exception to the conscious efforts of some brands to 'go green'.
"A reduction in waste created by products or packaging has been this year's core focus," says Lockyer. "But it's concerning that brands effectively cheapen their ethical values by taking part in flash sales like this.
"By heavily discounting your products, you are actually lessening your products' worth all year-round, while providing a temptation to buy only on 'deal days'.
"It's in the interest of our planet that we avoid mass deal days like this and instead offer customers something different which will encourage them to feel they are getting a good deal."
He suggested that retailers could offer a charity donation alongside a purchase or create packaging that is multi-functional and, for instance, acts as a storage box for make-up.
How can retailers box their way out of the Black Friday 'noise'?
Lockyer notes that packaging is indispensable when it comes to marketing and the urge to buy a product – which is why a good first impression is essential.
"Brands must invest in the customer experience and presentation of their products, by creating attractive and unusual details within their packaging that stir an emotion for the consumer.
"Packaging makes you stand out from the crowd; it tells a story and can stir both desire and emotion in a customer. Make it your unique selling point - it upholds quality, authenticity and continuity in your brand's messaging."
He cited global lifestyle brand Ted Baker, which has created boxes that many have described as being beautiful in themselves.
The company has used social media as an extension of its brand, creating an image shareability factor though use of the hashtag '#tedtotoe'. This is an ongoing initiative that pulls images from Instagram using the hashtag into a shoppable page on the brand's website.
"This creates invaluable customer content promotion which keeps them in the minds of many consumers all year round," says Lockyer.
"It's about communicating through your packaging. Try using an inviting and playful message on the exterior of your box to instantly put your customer in a positive mindset. And focus on the interior of the box too, to offer something magical when it is opened."
He says this creation of an emotional connection with a customer will encourage people to want to buy time and again – giving a retailer a competitive advantage from other discounted alternatives.
So, what is the solution to avoiding discount days like Black Friday?
"It's time for brands to bow out of Black Friday," says Lockyer. "The retail industry needs to think long-term about how we can channel eco-friendly purchasing and benefit our customers in other ways than simply offering discounts.
"It's about romancing consumers with an interesting experience. What are they getting from you that they won't from multiple goods at half the price?"
Retailers could try tapping into customers who want to be eco-conscious with environmentally friendly delivery options or even donate the delivery fee to a charity such as Plastic Oceans UK.
"Why not trail a cashback scheme where a percentage of your payment goes into a pot for your next purchase which will encourage return throughout the year?
"Demonstrate and promote the re-usability of your packaging – a split image or moving GIF on your websites category pages can show your packaging in situ acting as a stylish desk tidy or something else."
And Lockyer concludes: "It's about making the customer feel they've gained an extra gift, whilst paying attention to the real issue of over-consumption.
"Everyone needs to wake up to the reality that Black Friday is not sustainable, and we must all be more mindful about our purchasing decisions in the long-term."