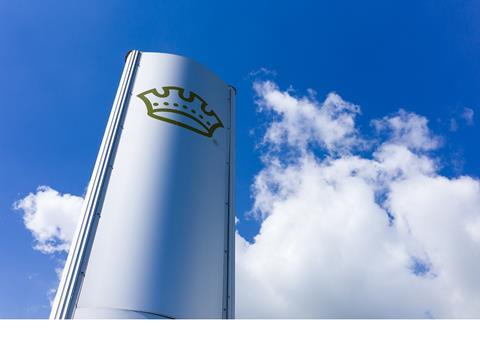 CROWN Bevcan Europe and Middle East, a business unit of Crown Holdings, Inc., will showcase advances in digital technologies and decorative finishes for the beverage sector at Drinktec 2017 (September 11-15, 2017; Hall A1 Stand 133).
CrownConnect™ will be a major focus for Crown at the event, as its technologies – which includes CrownSmart™, SeeThrough™ and CrownSecure™ - embrace the Internet of Things (IoT) and enable brand owners to deliver breakthrough experiences through digital platforms. The technology pushes the boundaries of possibility when it comes to marketing and promotional activities, such as the ability to leverage augmented reality to allow consumers to view the contents inside a tin or recording and sharing unique videos, along with offering increased logistic efficiency through improved unique packaging tracking.
Facilitating unique codes on beverage packaging also embeds digital intelligence into each individual unit, making it trackable and interactive simultaneously. This enables traceability and authenticity activities to be carried out with ease, helping protect brand reputation from issues like product diversion and anti-counterfeiting or in the event of a recall. Drinktec attendees will be able to experience these advanced interactive capabilities firsthand via Crown's demonstrator application, which simulates the customer's experience across a number of everyday applications.
Additional capabilities showcased at Drinktec that demonstrate how Crown can help brands enhance shelf appeal include unique decorative and printing techniques, such as thermochromic, photochromic and tactile finishes amongst others, as well as advances to Crown's Accents™ technology. Visitors at the stand will also learn how customers can take full advantage of Crown's dedicated pre-press team who works in partnership with customers from conception to completion of a project to ensure the best possible outcomes.
Matt Twiss, Marketing & Business Development Director at CROWN Bevcan Europe and Middle East, commented: "Drinktec is the perfect platform to showcase our innovations in connectivity and decoration. As a Company, we have embraced the move toward more interactive packaging and our teams have worked tirelessly to ensure our customers have every opportunity to differentiate themselves from the competition – both on shelf and in terms of data collection and analysis. We look forward to demonstrating the full potential of our latest offerings to the beverage community in Munich this September."
More info: