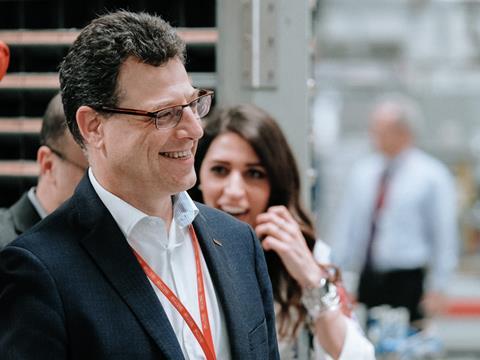 "This fits perfectly within our philosophy," Nanni said. "In fact, three years ago, we rewrote the company vision to put sustainability at its center, together with people and partnerships with customers. We have therefore taken advantage of Sitma's skills and experience in the paper packaging sector, converting our strategy and production philosophy according to this new pillar, which we called e-logistics."
He continued: "The logic of the world of packaging is affected by the current situation, which in recent months has led to a boom in e-commerce. This sector is particularly influenced by the desires of consumers, who require an increasingly efficient service and, at the same time, show a renewed interest in sustainability, a theme that we have always had at heart."
It is Sitma's view that packaging materials must be recyclable, reusable, or able to be disposed of without polluting; and that following this line of reasoning is essential for those who work in the sector today.
"Following comparative studies, we have chosen to favor paper as a solution for 'green' packaging, since it represents a completely compostable material and, if produced according to sustainable principles, is easily renewable," Nanni said. "Today we are able to manufacture paper packaging machines and systems for goods in the e-commerce channel that are customized according to the volume and content of the package."
The other critical factor, which increasingly affects the world of parcel distribution for products sold through e-commerce, is that of optimizing the space the packages occupy during transport.
With the aim of responding effectively to this need, Sitma has developed variable-geometry solutions to adapt the packaging to the size and shape of the object contained.
"Flexible packaging, which is decidedly more sustainable in terms of CO2 emissions and of space occupied, is proving to be the key to many of our partners, from e-commerce to logistics operators to manufacturers," Nanni concluded. "With our solutions for secondary packaging with flexible and eco-sustainable materials, we are able to satisfy almost all the needs of the various players in a world as varied and rapidly developing as that of e-commerce logistics."