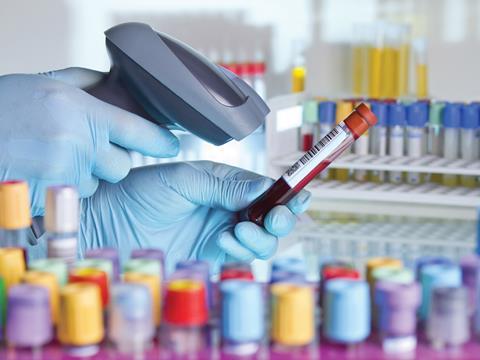 The demands to contain costs, speed up the time-to-market for new products and comply with global regulations, are all placing huge amounts of pressure on the pharmaceutical industry. As such, reducing inefficiencies across the supply chain has become paramount. This has led to manufacturing execution systems (MES) becoming increasingly vital and for many companies, they are transforming packaging operations. Yet, as the implementation of MES technology can be complex, many have shied away from its use. James O'Brien, global MES business lead at Zenith Technologies shares his experiences on how MES can and will bring efficacious changes to packaging processes and examines whether its benefits outweigh any implementation challenges.
MES has been created and designed specifically to ensure processes are running at their most efficient. Currently, there is a need for more direct links between packaging lines and enterprise resource planning (ERP). The gap in communication is causing major inefficiencies in manufacturing processes and errors within the supply chain. When it comes to packaging processes, MES' intrinsic warehouse management capabilities and real-time reporting stand out as key benefits. By integrating both packaging lines and ERP systems, MES enables more efficient processes while ensuring data integrity.
Most MES technologies have Overall Equipment Effectiveness (OEE) and key performance indicator (KPI) modules inbuilt. For packaging processes this means greater predictability on any equipment failures and effective preventative maintenance scheduling. Efficiency across the packaging line will rise and as a result, so will output and ultimately, profitability.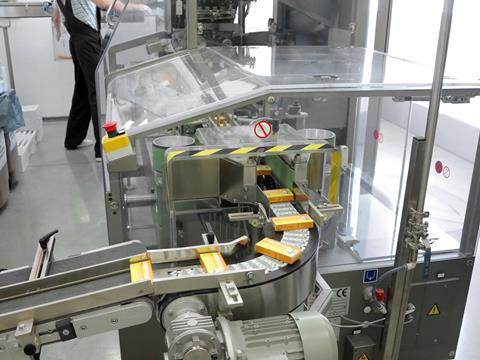 Reducing downtime
The real-time analysis of data and critical parameters can enormously reduce the amount of downtime experienced, and in turn, money spent on packaging. Rather than operators, engineers and quality personnel individually collecting, trending and analysing the data, MES pulls this data directly from equipment in real-time, meaning quick responses to unexpected events or unusual occurrences and removing the chaos of the previous (and often paper-based) systems which can be flawed by human error.
The scheduling functionality of MES means realistic production schedules can be set, which not only consider employee schedules but also material inventories, meaning time wasted on downtime, material transit and lining up the best team for the job can be put to better use on the production line. A controlled schedule and the ability to maximise lean initiatives can help organise teams more efficiently as short-term demand increases and prevents the need to hire additional resources.
Quality management
An efficient quality management process during packaging helps to eliminate the risk of recalls or product wastage. A closed-loop quality management process is enabled by MES, as it brings a new level of flexibility and control across the organisation. The collection of real-time data allows issues to be managed alongside the packaging process, meaning problems are managed promptly in a streamlined and efficient manner.
This process also eliminates the need for manual quality checks and makes auto-release product delivery a real possibility. This quality control functionality working in conjunction with management by data offers a significant reduction in batch record times.
Stakeholders can also oversee the real-time data and aligned process to more easily identify areas for improvement. As digital manufacturing intelligence advances, the drive towards better customer responsiveness, product quality and operational performance are all further enabled by the real-time data, fast processing analytics and insights directly from the packaging line.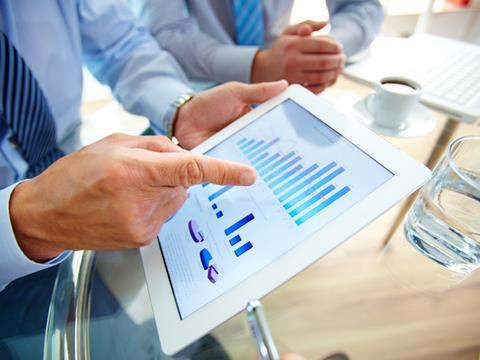 In-built compliance
MES solutions are more than the application they support. Compliance and efficiency guidelines are implemented alongside the solution, providing a space for continued control, consistency and standardisation across the packaging line.
Due to the constantly changing regulatory environment in pharmaceuticals, some companies decide against MES deployment, as they believe it will become another system that needs to be updated. A stand out feature of MES is its ability to integrate and adapt with other systems or sources of information, to avoid the need for transcription and minimise potential data integrity issues. This includes the current hot issue of serialisation and the new regulations to combat counterfeiting.
In summary, MES enables the seamless flow of information from the manufacturing facility floor to the business level, filling communication and information gaps that are currently disabling many businesses. Whilst MES can be an expensive and complex process, it should be viewed as a long-term investment and those who have deployed MES are reaping the benefits ahead of their market competition, as their quality and flexibility develops across their packaging and manufacturing processes.