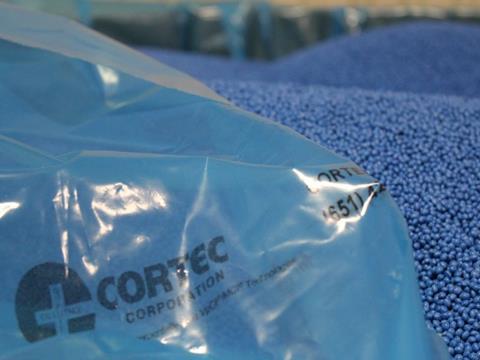 In addition to building new warehouse space for its repro program and other operations, CAF will be adding office space and improving common use facilities for the benefit of its employees. The new office building will host a Training Center for employee and customer conferences and will make a positive visual impact on the city with its refreshed architecture.
CAF will also be seeking to increase production this year by modernizing Line #21, CAF's largest extrusion line. A new die and air ring will allow greater productivity and better control over film thickness, while a new state-of-the-art winder with automatic roll to roll transfer will increase employee safety. Other improvements will follow as CAF strives to increase the efficiency of this important line.
Cortec® looks forward to the many benefits its expansion will bring to customers, the community, and Cortec® itself. By staying mindful of the environment while improving efficiency and employee wellbeing, Cortec® Advanced Films is making important advances and demonstrating its continued leadership in the VpCI® film market.
More info: