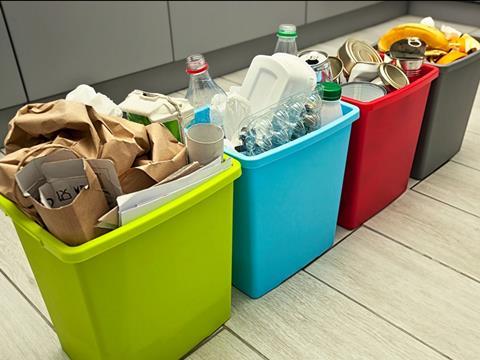 Michael Orye was recently appointed as DS Smith's new managing director for recycling in Europe. We asked him to share his views on the main challenges facing fibre-based recycling efforts, his future goals for the company in this field, and what the future might look like for DS Smith and the recycling industry as a whole.
What led you to join DS Smith, and how do you think your previous experience at Huhtamaki and Faerch AS will help you in your new role?
I was attracted to DS Smith because of the company's circular business model and to make an impact in one of the biggest recycling businesses across Europe. I have spent the last two years working on improving plastics recycling and my knowledge of the technical innovation used in plastics recycling can be applied to fibre-based packaging to help further push this recycling forward.
We're already seeing technologies such as AI cameras used in fibre-based collection and processing to help reduce contamination – in the next few years this technology will become much more widespread across the paper sector which is an exciting proposition. Recycling has a huge part to play in delivering circular economies that aim to keep materials in use for longer – I'm looking forward to playing my part in helping DS Smith accelerate the transition to a circular economy.
What are the main goals you would like to achieve?
There is an enormous amount of opportunity at DS Smith to help push recycling rates across Europe up further. I was attracted to DS Smith due to its purpose of 'redefining packaging for a changing world'. With the pace at which our world is changing it is important to embrace new ways of doing things which includes seizing new technologies, learning lessons from other industries and other materials recycling – a combination of these three things will help make sure we are recycling as much fibre as possible.
What are the main challenges you expect to be facing?
The challenge in the fibre-based recycling industry generally is a dual challenge of getting high quantity and quality of materials. As a large recycler, we need to be able to capture as much fibre-based packaging as we can for recycling. To do this, fibre-based packaging should be kept separate from other recycling streams as when it is mixed with other materials it greatly increases the chance of contamination and often reduces the amount of material that could be recycled – source-segregated collections are the key to addressing this challenge.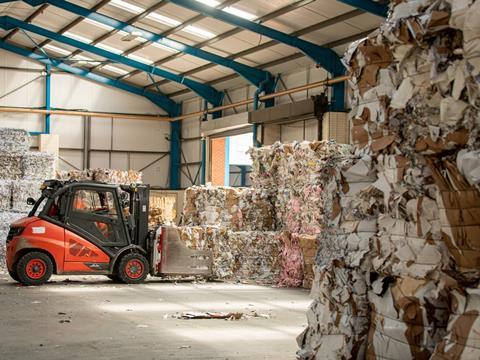 What improvements do you think could be made to the company's current recycling services?
DS Smith's own data and experience tell us that the best way to improve the quality of materials collected for recycling, specifically paper and card, is to separate materials at source – the point at which we put them in our recycling containers. In fact, our NIR (Near Infra-Red) data shows that paper coming through mixed collections can be more than double the levels of plastic contamination alone when compared to source-segregated collections.
So by working even closer with our customers to share this type of data with them, helping to inform them on the quality of material they are producing for recycling, we can help ensure that materials are less likely to be contaminated which reduces the need for material to be returned to a customer for re-sorting or for alternative disposal.
What would you like to see implemented in the future for DS Smith and the recycling industry as a whole?
Collection and sorting are key to improving the recycling rate of fibre-based packaging and the recycling of fibre-based packaging is already at a high level generally – and that is a good thing. However, recycling rates across Europe do vary.
In the UK for example, despite setting ambitious and laudable targets for its paper and card recycling rates over the next decade, the current trend shows that the disparity between the ambitious targets and actual recycling rates will continue to grow unless the approach to recycling is rethought. To deliver on this and achieve these increased recycling targets, the introduction of EPR is a unique once-in-a-generation opportunity to implement a waste management and recycling infrastructure that supports an economy that circulates materials for as long as possible.
By having a consistent approach to the separate supporting collections of paper and card across Europe we can improve both the quality and quantity of material collected for recycling – helping us to move towards the industry target of an overall European Recycling rate for fibre-based packaging of 90% by 2030.