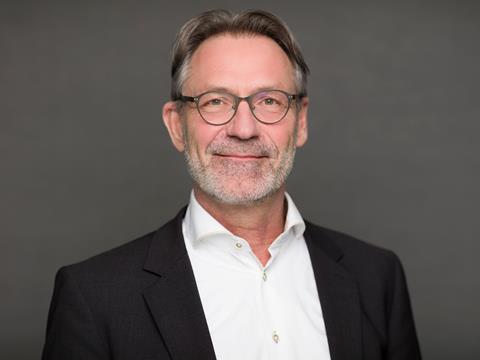 Walter van het Hof, Global Industry Affairs and Sustainability Leader, Trinseo, gives us an insight into how a company can embrace sustainability at its core and prosper.
Founded a decade ago, Trinseo has embedded sustainability into its values and culture. It's a strategy and commitment that is reaping rewards, with our recent Sustainability Report demonstrating a significant decrease in greenhouse gases, chemistry emissions, waste-to-landfill and energy use. While this is impressive, our ultimate sustainability goal is longer term and will be met thanks to our culture and passion for sustainability, in addition to close collaboration throughout the materials value chain.
Trinseo's 2030 Sustainability Goals are an strong indicator of our company's mission. The goals set out an exciting roadmap that will see us create new strategies to further tackle climate change, embed sustainability into our product portfolio, promote supplier and operational stewardship, and embody responsibility as an employer. Launched to coincide with our ten-year anniversary, the long-term goals are at the heart of Trinseo at every level. Central to all of this is a growing desire to close the loop on the circularity of materials we produce.
We believe the future, both for plastics and for our business, depends upon achieving a circular economy in which we keep resources in use for as long as possible, extracting the most potential value from them while in use, and recovering and regenerating materials at the end of each service life.
This is an area in which Trinseo is making significant progress, through our leading role in initiatives such as Styrenics Circular Solutions (SCS), and Operation Clean Sweep®. The former, a cross-industry collaboration, has recently demonstrated that polystyrene is mechanically recyclable to food contact standards. A cooperation with the Fraunhofer-Institute für Verfahrenstechnik und Verpackung IVV confirmed the high cleaning efficiency of mechanical recycling technology for polystyrene to remove impurities originating from waste streams. This will enable the first application of recycled polystyrene for food packaging.
Another area of specialization for SCS and Trinseo is chemical recycling of polystyrene. Together with INEOS Styrolution, we recently announced plans to build a first-of-its-kind polystyrene recycling plant based on depolymerization in Wingles, in the north of France. The commercial-scale recycling facility will have capacity to process up to 50 tonnes-per-day of post-consumer polystyrene feedstock and is on track to be fully operational by mid-2023. This announcement represents a major milestone in our company's pledge to offer 30% recycled content to its customers for polystyrene packaging in Europe by 2025.
But while Trinseo's work in polystyrene recycling is helping to lead industry efforts, sustainability stretches far beyond that. We are also looking into low carbon, closed loop technologies and how we can make more bio feedstock and bio-resources available for materials development.
We are closing the loop on circularity across every material within our business but it is with polystyrene where the most promising work is taking place. When you can recycle polystyrene back into a monomer, you create a recycled styrene-monomer that can produce other styrene-based materials. That is truly groundbreaking.
The future of sustainability offers endless opportunities. Plastics are all around us. They provide fuel efficiency in vehicles; they are used to manufacture life-saving equipment in the medical industry; to protect and preserve goods while reducing weight in transportation for packaging; to produce lightweight and affordable electronics which have revolutionized the way we live and work. Closing the loop means we can continue to enjoy the benefits of plastics for decades to come.