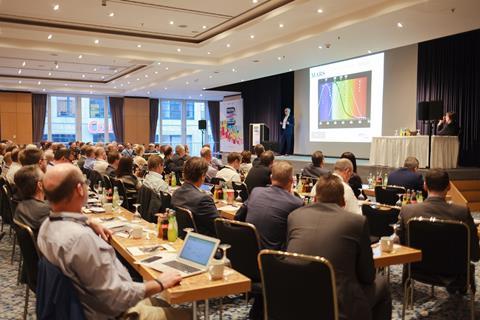 More than 150 key stakeholders from the digital print for packaging industry will convene upon Berlin, Germany 5-7 December 2017 to attend the 6th edition of Smithers Pira's Digital Print for Packaging Europe conference.
Digital Print for Packaging Europe, since its inception, has been regarded as the best place to get an extensive overview of all things digital print for packaging. The conference brings together the leading industry players; brands, converters and equipment providers alike, to discuss market overviews, the latest insights into technology developments, brand owner case studies and much more.
"An excellent event that highlights where the future of digital printing is headed and what it can do now in satisfying the ever changing demands of customers" – C. Banting, DS Smith.
The theme of this year's conference is "getting closer to the consumer", focusing on how to use digital print to provide products that consumers value and want to buy. The 2017 programme therefore includes session on:
• Brand Owner Perspectives and Consumer Engagement with presentations from Unilever, Nestlé and Coca-Cola
• How Digital Print Drives Growth in Flexible Packaging and Labels – Real Life Case Studies with presentations from Velox, ebeam Technologies, ARMOR Industrial Inks Lab, Landa, Christiansen Print, Alexir, Xerox and more
• How Digital Print Drives Growth in Folding Cartons and Corrugated Packaging – Real Life Case Studies with presentations from Heildelberger Druckmaschinen, Bobst, Konica Minolta, Sun Automation, Kodak and more
• Pre-Press Workflow and Embellishment with presentations from Scodix, GlobalVision and adphos
"A must attend event. Miss this – miss out!." – M. Daniels, Unilever.
Already confirmed to attend the conference includes Müller Dairy, Partner in Pet Food, Proctor & Gamble, BHS Corrugated, Mondi, DuPoint, Twinings and more!
More info: