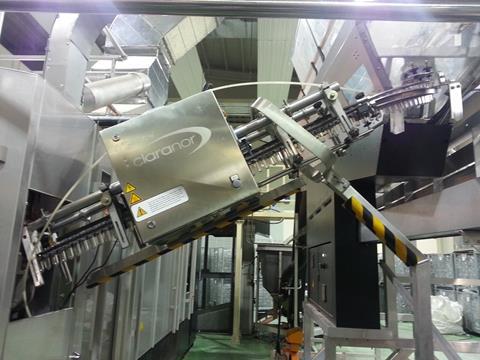 A 100% chemical free filling line
Claranor equipment can be easily integrated on existing lines. Pulsed light is a clean technology, allowing microbiological decontamination of packaging without chemicals, thus avoiding any residue in the cap or the bottle. It is an easy to use and economical solution, without water and with very limited energy consumption. It is compact and easy to integrate on existing lines and is highly productive, with high availability (no heating time, immediate efficiency, plug and play spare parts in case of failure.
With over 250 production lines equipped worldwide, Claranor's Pulsed light solutions: cap, preform, cup and lid sterilisers are now acknowledged by the most famous food and beverage companies as well as the main equipment manufacturers. This new Drinktec edition will be a great opportunity for beverage producers as well as for OEM to discuss their packaging sterilisation projects with the Claranor team.
More info: