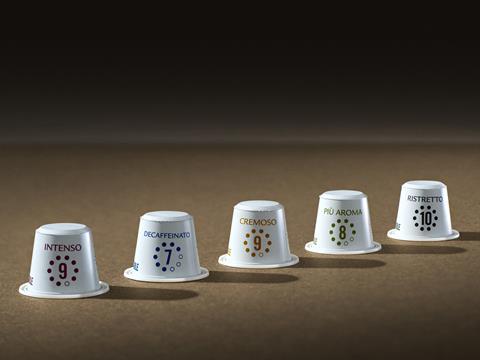 Cafés Novell has announced a new product, NO WASTE, which it says is the first fully compostable 100% organic coffee capsule on the market in Spain.
The new product, developed in partnership with BASF, reportedly fully biodegrades within 12-20 weeks whilst maintaining a 100% hermetic seal. The company says that this aspect of the product's design also allowed them to reduce the amount of carton used in its packaging by 45%.
In order to ensure that its products are appropriately disposed of at composting plants, Cafès Novell worked with the Catalan Waste Agency to ensure that each capsule is marked with an ink that indicates its compostable condition.
This new product aligns with the company's overall strategy of offering responsibly sourced, sustainable coffee. Cafès Novell says that it works together with UTZ Certified and Fair Trade to promote sustainable coffee farming and consumption. These two international entities certify the worldwide production of responsible coffee.
Josep Novell, CEO said: "Since we started our project more than two years ago with the first compostable capsule on the market, we have strived to get the perfect capsule: 100% compostable, 100% certified organic and 100% waterproof – maintaining better conditions and qualities of coffee.
"The range provides a sustainable way for consumers to enjoy high-quality coffee while also reducing their environmental impact," Novell continued.