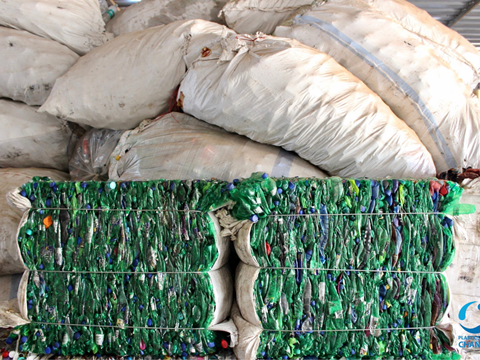 Consumer Response
Consumers have begun to expect that businesses reflect their values, with nine-in-10 being more likely to purchase from brands that are purpose-driven. The current crisis has made the world realize how connected it is and has deepened its drive to do better. Businesses therefore have the opportunity to make decisions that resonate with their consumers, positively impacting their bottom-lines along with helping the planet.
With supply chains coming back online, business leaders have the opportunity to build back better and adopt more sustainable practices while re-imagining the way they do it.
Re-imagination and Innovation
The barriers for those considering a transition to sourcing recycled plastic have included questions regarding its quality coupled with the often unethical nature of supply chains and the general 'newness' of the industry. While valid, seeing these barriers removed would require businesses to support innovation in the industry and take actionable steps towards fulfilling and expanding their recycling commitment.
Senior leadership at these businesses would need to buy-in to the process, if this is to work. Shifts in approaches like switching from category-based buying to product SKU-based buying may have to be considered and even identifying products that may be 'low-hanging fruit' to start with. Plastics For Change (PFC), with its innovative marketplace platform, works towards helping businesses with making these decisions and switching to recycled plastic.
By creating fair-trade verified and high-quality supply chains, Plastics For Change enables its industry partners to achieve their recycling goals while simultaneously helping waste pickers have better livelihoods and access to healthcare, education and financial literacy through social initiatives. More such innovation is the need of the hour and it would require business leaders to take ownership of the process.
The window for reflection is narrowing. The steps taken in this decade will be crucial if we are to effectively reverse the damage caused by plastic. Businesses have the opportunity to take leadership in this cause and build a plastics circular economy that will ensure consumer loyalty, develop livelihoods in the global south and make a tangible difference in the future of the planet.