A visit to the renowned Rockwell Automation fair in Chicago, US, wrapped up 2019 for Libby Munford with a valuable insight into the future of automation and software, experienced on a diverse show floor in terms of technological advancements and attendees alike.
Collaboration is key
Susana Gonzalez, regional president EMEA, stressed the importance of digitalization, and its ability to bring people, process and technology together. She explained that a lot of companies are in the planning stage, every customer has a different path, and the Rockwell Automation Connected Enterprise consultancy launching in the EMEA is designed to help this process, alongside its first customer centre for The Connected Enterprise facility located in the technology centre of Karlsruhe, Germany, which has been operating for the past two years.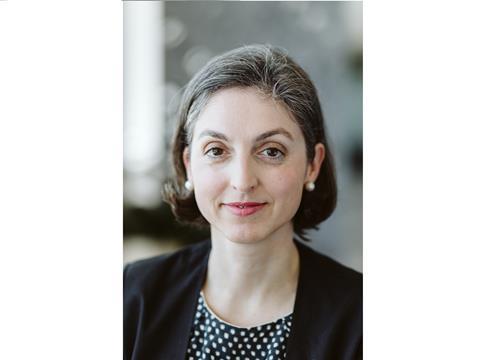 Kirk Jaglinski, director of engineering and technical services, Method, shares that the plant is located on a brownfield site and that he was attracted to the company by an opportunity not only to do well, but to do good. He said that he wanted to follow the model of reusable engineering with Rockwell Automation, whereby you can 'do more, with less', and he wanted to ensure the technology they invested in was future-proof for the next 30 years.
Based in one of the only LEED platinum factories in the US, with cradle-to-cradle architecture, solar and wind turbines, it also has a strong ethos in efficient manufacturing. Steve Mulder, CPG Industry Manager, Rockwell Automation explains, "This is a company with a broad array of products, and a lot of the assembly and packaging was previously performed by hand before our involvement."
Spotlighting packaging, Method blow-moulds bottles at the facility to cut out the transportation of empty packaging. Its 2-in-1 dish + hand soap is packaged in a bottle with a blend of recovered ocean plastic and PCR plastic. All of its 1-PET plastic bottles are made from 100% PCR, and its easy-to-use refill pouches for hand wash, laundry detergent and dish soap offer about 80% water, energy and plastic savings compared to using a bottle.
---
Poised for the future
The innovations stand at the fair gave access to Rockwell Automation's forward-thinking solutions, giving a glimpse into where the company is making headway. John Pritchard, global market development manager, Rockwell Automation, gave a tour and shared his insights into where technology is heading. These solutions are yet to be shared with the marketplace.
Moving forwards
Earmarked to be launched in 2020, the FlexLink conveyor system, which John Pritchard explains is conventionally beneficial for elevation changes and cost effective over long distances, can now be integrated with the Rockwell Automation MagneMotion independent cart moving technology. Before, clients had to choose between one system or the other, but now this hybrid solution means they can benefit from the advantages of both systems.
Together, they create a highly flexible solution that can quickly process and transport a wide variety of products. Where ultimate flexibility of routing and position control is required, products can be transported by the MagneMotion system. When products need to be sent over longer distances or require elevation changes, they're handed off to the FlexLink system and quickly transported across a production facility.
Digital engineering
Digital twins transform how workers interact with machines. Today, controls testing typically only happens after machines are physically built and commissioned in a plant. This often leads to last-minute modifications that can be costly and result in delayed start-ups. With simulation software, you can conduct controls testing in a digital world, before you build anything. The software can show how machines will perform, product will flow and workers will interact with them. This can help OEMs and end users optimize machine and plant designs in the digital world before committing to the final physical solution.
John Pritchard spotlights how their recent partnership with Emulate3D has flourished in the development of simulating processes and machinery ahead of commissioning. For example, by integrating Fanuc's RoboGuide with Emulate3D software (demonstrated on a Fanuc robot), Fanuc can digitally train and test a robot.
He says, "You can teach it moves and sequences in the digital environment. And rather than testing individual robots in isolation, you can test and optimize how they perform together on a production line. You can witness how pick and place will work in action for example and see how it works in a factory layout and environment. The placement of a robot in a production line could potentially have errors in reality, such as it might knock something – this application gives the ability to catch design flaws early on in the design process before commissioning." It also has the potential to be used as a training tool for robot operators, to understand its capabilities.
The digital sweet spot
Rockwell Automation has already revolutionized the design and build of track-based industrial motion control for packaging and materials handling, with iTRAK® which combines linear and rotary motion.
With an independent cart digital twin, you can quickly build track for iTRAK and can simulate running in fully digital environment. John Pritchard explains, "This helps to figure out the 'sweet spot' of number of carriages for ideal automation. It is also handy for fault handling and can check controls virtually before commissioning."
The pulse of the future was clear to see from the eager youth on the show floor, and with a noticeable and encouraging representation of female engineers – even children rose to the 'You Make it' challenge hosted at the event, in which Rockwell Automation called on the next generation of innovators, builders and makers to dream big.