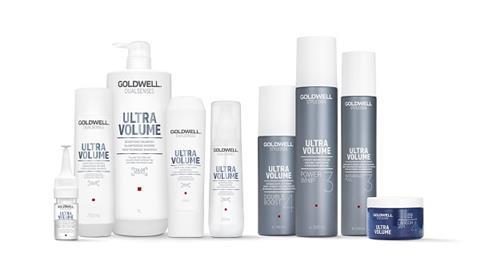 Brandimage, a leading global consultancy of brand equity architects and designers, announced that it had created a brand-new package design for Goldwell Dualsenses and StyleSign lines.
GOLDWELL, the German brand specialised in professional hair colour, care and styling products has recently relaunched Dualsenses and StyleSign, introducing expert and synergised care and styling lines.
With high-performing formulas and new technologies Dualsenses and StyleSign are designed to work hand in hand with each other offering professional support for beautiful hair and great style. With built-in colour protection in both, care and styling, new Dualsenses and StyleSign are the perfect match to any Goldwell colour received at the salon.
Design imagined by Brandimage
A brand-new and contemporary design was developed by Brandimage to also communicate the new synergy of the care and styling lines through packaging.
The lines are now complementary thanks to their minimalistic, modern forms and same colour coding. The new design plays with the inversion of colors: Dominant white matte enhances the cosmetic sensory of the care line and metallic colors bring urban modernity to the styling line.
Dualsenses packaging displays a timeless elegance paired with innovative formulas of professional salon products. The brightness of white matte contrasts with coloured metallic typography emphasises the energy and modernity of the new line.
The new design of StyleSign packaging is punctuated by minimalistic inspirations and showcases modernity and high-performance. A clear, structured layout with distinctive colour coding allows easy orientation across and within the different sub-lines.
More info: