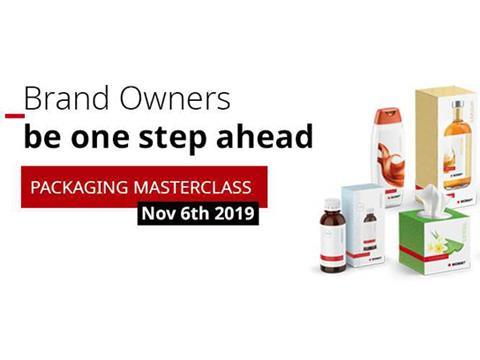 On 6th November, BOBST will be holding its very own Packaging Masterclass at its headquarters near Lausanne, Switzerland, to help brand owners get up to speed on the latest technologies, processes and applications available for packaging.
BOBST is one of the world's leading suppliers of substrate processing, printing and converting equipment and services for the label, flexible packaging, folding carton and corrugated industries.
Together with its subsidiary company Mouvent, whose core competency is digital printing, the Bobst Group offers a wide range of packaging processes and technologies: printing & converting, digital & conventional for primary, secondary and tertiary packaging.
What is the Masterclass?
Over the years the company has seen demand from brand owners for better understanding on the different processes and applications available for packaging. There is the realisation that the role of packaging is evolving in an accelerating manner, and that it is becoming increasingly important to understand what tools are available from the packaging toolbox to solve new challenges.
The Masterclass was created in response to this demand. It aims to deliver a high-level, non-technical and non-commercial overview of packaging production technology from design to the final product, aimed at brand personnel working in procurement, marketing, brand management and R&D. The latest topics such as solutions for consistency, sustainability, time-to-market and e-commerce will be presented by experts across technologies and applications.
Participants will see real presses producing packaging in the BOBST 4'000 m2 Competence Center at the event venue.
To register, visit: http://www.bobst.com/masterclass
There is a registration fee of EUR 250 to limit and filter the number of people attending, but nevertheless making it affordable to companies who have a real interest.