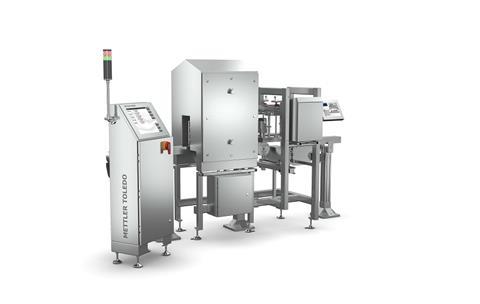 Mettler Toledo PCE has introduced its Bottle Mosaic Station, a fully configurable track & trace solution for compliance with both serialization and aggregation requirements.
With deadlines for the FDA's Drug Supply Chain Security Act (DSCSA) fast approaching, pharmaceutical manufacturers must move quickly to avoid non-compliance issues. In the United States, manufacturers are required to have a serialization solution in place by 2017, with Europe's deadline following in February 2019.
The BMS is an all-in-one vision inspection solution designed to check code presence and quality for unoriented product packages. In addition, the system has code printing capabilities for Track and Trace applications that cover a wide range of coding scenarios. Its multi-camera technology – featuring six cameras altogether - obtains a 360 degree view of round objects, such as bottles, and is able to read a label code regardless of where it is placed on the bottle's surface. Having checked that the serial number is present, the BMS then checks it for readability and accuracy.
For helper codes placed on the top or underside of a bottle, which is likely to occur in aggregation scenarios where the side labels cannot be read, an optional seventh camera is available. This can be mounted within the Mosaic station for top codes or placed alongside a print head in an optional side grip for codes on the bottom of bottles. For codes printed in UV ink, it is mounted outside of the Mosaic station along with a UV light. Once a helper code is read, it is linked by the seventh camera with the code on the bottle side and both codes are sent to proprietary Line Manager Software.
BMS also has a dedicated 'aggregation mode' when used in conjunction with the PCE Case Aggregation Kit (CAK). Label codes are read by the Mosaic and after a certain number of bottles have passed, the Mosaic station completes the aggregation process and the printer integrated in the CAK prints the case label. After passing the Mosaic, the bottles are packed manually inside the case, which is then provided with a label.
Reinhold van Ackeren, Head of Marketing & Product Management at METTLER TOLEDO PCE, commented: "This highly modular, stand-alone station is not only scalable, but enables customers to remain compliant with a wide range of Track and Trace scenarios and country-specific regulations. Coupled with a global service network that is able to ensure critical uptime is maintained, manufacturers concerned with the forthcoming regulations need look no further for guidance."
More info: