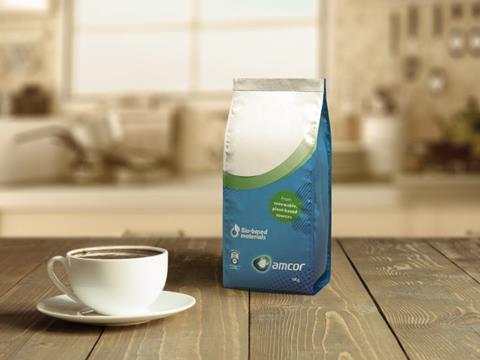 Climate change is driving a movement toward more sustainable products, and coffee brands in particular are tuned into the topic.
Many coffee brands already bear the labels of organic, responsibly grown, or Fairtrade. Now coffee makers are focusing their efforts beyond the coffee itself and finding new ways of reducing emissions and managing resources throughout the supply chain.
Currently, climate change is one of the biggest challenges facing the coffee industry. One of the ways coffee brands are tackling the crisis is by supporting communities of coffee growers around the world and contributing to their on-going development.
Though successful in creating a more sustainable supply chain, these measures can only partially address emissions. Moving to a more sustainable packaging alternative can contribute to completing the picture of carbon footprint reduction by phasing out depletable resources.
This can be achieved by replacing fossil-fuel derived plastic packaging with packaging made from renewable resources, such as sugar cane. Bio-based plastics are recyclable and provide the same technical properties and product protection as traditional plastics, while lowering carbon emissions.
Not only is this better for the planet, it matters to consumers, too. The use of renewable materials can offer brands new opportunities to stand out on store shelves. Moreover, it's an easy change to make, and a number of coffee brands have now made this switch as a next step in their sustainability journey.
The difference between bio-based and traditional PE
Unlike traditional polyethylene (PE), which is produced from fossil-fuels, bio-based PE is produced from renewable resources such as plants – typically, sugar cane.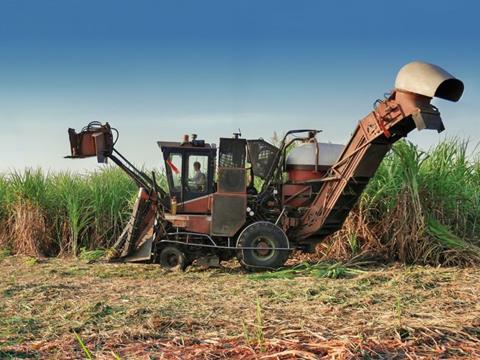 This means the source of the material can be grown again, whereas traditional polymers are made from depletable fossil resources.
Exactly like traditional PE, bio-based PE is fully recyclable. The difference is in the way they're produced. Bio-based PE is made from plants, fermented into ethanol and then transformed into ethylene – while traditional PE is made from naphtha oil, which is chemically transformed by a cracking operation into ethylene. In packaging, both types of PE behave in the same way, and therefore both are recyclable, accepted in mono-PE streams, and in mixed polyolefin streams.
Responsibly-grown source materials
If it's important how coffee is grown, it's important how its packaging is grown too. To ensure the source materials for the bio-based PE are responsibly grown, harvested and produced, Amcor collaborates closely with resin manufacturers and insists on certifications such as Bonsucro and the International Sustainability and Carbon Certification. Both certifications guarantee the implementation of environmentally, socially, and economically sustainable production and use of biomass across global supply chains.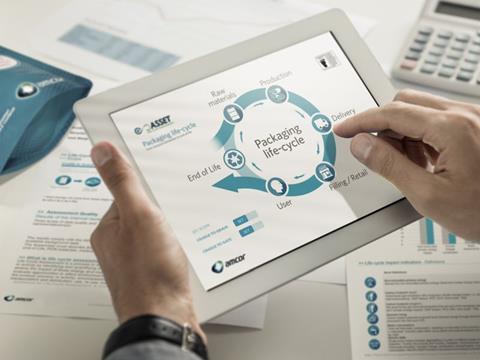 To better understand the full carbon footprint of their packaging and identify opportunities for environmental performance improvement, brands can use Amcor's ASSET lifecycle assessment tool, which is certified by the Carbon Trust.
A simple switch with instant business benefits
For coffee brands it is crucial that the production and quality of the product is preserved. Switching to bio-based materials has no impact on production capacity and preserves product quality and freshness. The environmental impact is immediate, allowing brands to make concrete sustainability statements (% bio-content, % carbon footprint reduction).
Amcor supports its customers with fact-based packaging certifications, through third-parties such as Bonsucro and Carbon Trust. This helps brands communicate to consumers the steps they've taken to make packaging more sustainable.
Learn more at www.amcor.com/coffee
This content was sponsored by Amcor.