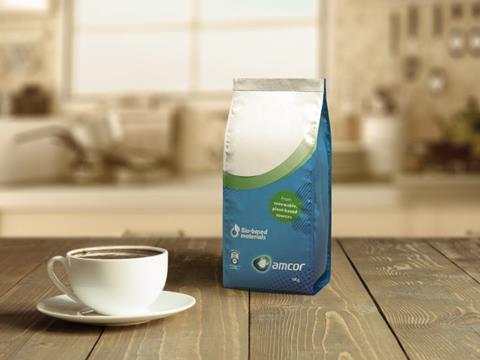 To better understand the full carbon footprint of their packaging and identify opportunities for environmental performance improvement, brands can use Amcor's ASSET lifecycle assessment tool, which is certified by the Carbon Trust.
A simple switch with instant business benefits
For coffee brands it is crucial that the production and quality of the product is preserved. Switching to bio-based materials has no impact on production capacity and preserves product quality and freshness. The environmental impact is immediate, allowing brands to make concrete sustainability statements (% bio-content, % carbon footprint reduction).
Amcor supports its customers with fact-based packaging certifications, through third-parties such as Bonsucro and Carbon Trust. This helps brands communicate to consumers the steps they've taken to make packaging more sustainable.
Learn more at www.amcor.com/coffee
This content was sponsored by Amcor.