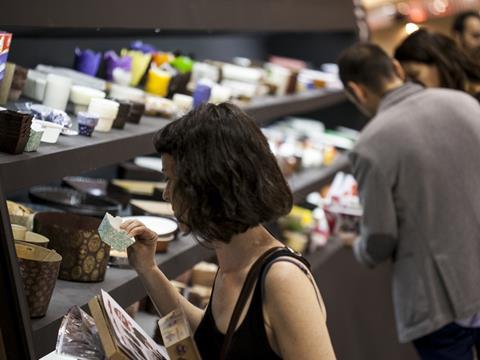 Talks and networking and awards
In the centre of the exhibition area, visitors will find the Hispack Challenges area, where educational and networking activities will be held according to the four large challenges defined for this year. Each of these areas will offer a specific programme of conferences and round tables with top level speakers. Other areas will be available for networking, complemented by spaces for the exhibition of innovative products and packaging projects, workshops and demonstrations.In the section dedicated to the user experience, Hispack will incorporate the Graphispag Area where visitors will be able to see and discover the latest contributions to the world of the graphics industry in packaging.
This area will be attended by supplier companies with examples of printed applications and specific finishes for containers, packaging and POS, as well as graphic services companies. The show will also feature a Conference Corner specialising in packaging and retail by the Graphispack Asociación where trends, success stories and solutions will be discussed. In addition, within the Hispack framework, the awards ceremony for the 2017 Líderpack Awards will be held.