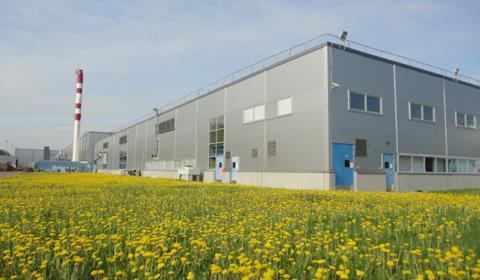 Ball's beverage end manufacturing plant in Naro Fominsk, Russia, received the coveted Shingo Prize for 2017.
Awarded by the Shingo Institute, the Shingo Prize represents the highest standard of operational excellence in the world. Ken Snyder, Executive Director of the Shingo Institute, congratulated the Naro Fominsk end manufacturing plant: "I'd like to commend you on your outstanding achievement. You are truly leading the way in this new era of enterprise excellence. Not only do your efforts distinguish you as a member of an elite group doing world-class work, you are also changing the world and we are honoured to have you with us on the journey."
Ray Howcroft, Lean Enterprise Manager at Ball Beverage Packaging Europe, explains that: "After a journey that started in 2003, the Naro Fominsk ends plant have made a fantastic representation of Ball's Lean Enterprise culture by winning the most coveted award in Lean: the Shingo Prize."
Fergal O' Brien, Operations Director Ends Group, recalls that: "After being introduced to the Shingo model for operational excellence by Ray Howcroft, we were immediately convinced of its value to our business and all of the ends plants in Europe are now following the Shingo model."
Among the things that impressed the Shingo Institute were the plant's safety culture, and the focus on people development. A Shingo examiner stated that: '"The Ball Naro Fominsk team has truly created an employee culture that should be an inspiration to other companies."
Other achievements that were highlighted include:
• Zero accidents for six consecutive years since 2010
• Electric power consumption reduced by 25.8 percent over the last five years
• Plant efficiency increased by 8.3 percent
Plant Manager Sergey Kruzhkov concludes that: "The Shingo audit became a kind of Olympics for us, and our result showed us we are the champions. Yet, the most important is that preparation for the audit made us stronger and better in all respects. There is a strong alignment between the Shingo principles and our Drive for 10 culture, which encourages us to always look for efficiencies, pay attention to details, and put our customers at the heart of everything we do."
The Naro Fominsk Ends plant employs approximately 150 employees and has an annual capacity of 6 billion ends.
More info: