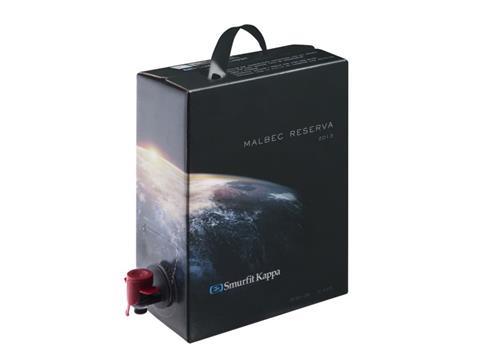 Smurfit Kappa, which celebrates 40 years of producing Bag-in-Box® packaging solutions, has experienced remarkable growth in Europe and particularly France where sales have tripled in the last 10 years.
The rise in Bag-in-Box® wine sales reflects changes in consumer behaviour and social trends. The longer shelf life, ease of use and reduction in wastage has made it more attractive both to consumers and retailers. In addition to France, Smurfit Kappa Bag-in-Box® sales have also risen across the business, particularly in Argentina, Denmark, Norway, Russia, Sweden and the US.
Launched in Epernay, France in 1977, the revolutionary Smurfit Kappa Bag-in-Box® packaging has continuously evolved over the years with the addition of innovative solutions including the Vitop® tap, high-specification filling machine systems and Pouch-Up® packs.
These innovations have lead Smurfit Kappa to occupy the leadership position for Bag-in-Box® solutions in Europe. The Bag-in-Box® packaging also provides brand owners with increased branding opportunities at the point of purchase, which Smurfit Kappa champions through its innovative ShelfSmart solution.
"Our 40 years of experience has meant that we were in a unique position to capitalise on the recent growth in popularity of Bag-in-Box® wines. While Bag-in-Box® packaging is most commonly associated with wine, we also cater for a diverse range of products including juice, liquid eggs, dairy and also non-food applications such as motor oil and chemicals," said Thierry Minaud, CEO of the Smurfit Kappa Bag-in-Box® division.
"Thanks to their low carbon footprint and the extended shelf life which they provide, our Bag-in-Box® products offer a more sustainable choice of packaging for many industries. We are proud of what has been achieved so far."
More info: